Empovver
Regular price
Sale price
€24,99 EUR
Unit price
per
Sale
Sold out
The EMPOVVER Community is the ultimate online community for feminists, womxn creators and everyone who wants to become one. EMPOVVER is the place-to-be for everyone who wants more: more knowledge, more networking, more activism. ✊
Register and become part of a community that already has more than 40 members. 💗
IMPORTANT

❗IMPORTANT: There is also the option of monthly billing. However, this is an annual membership - meaning that even if the membership amount is debited monthly, it can only be cancelled shortly before the end of the annual period.❗
View full details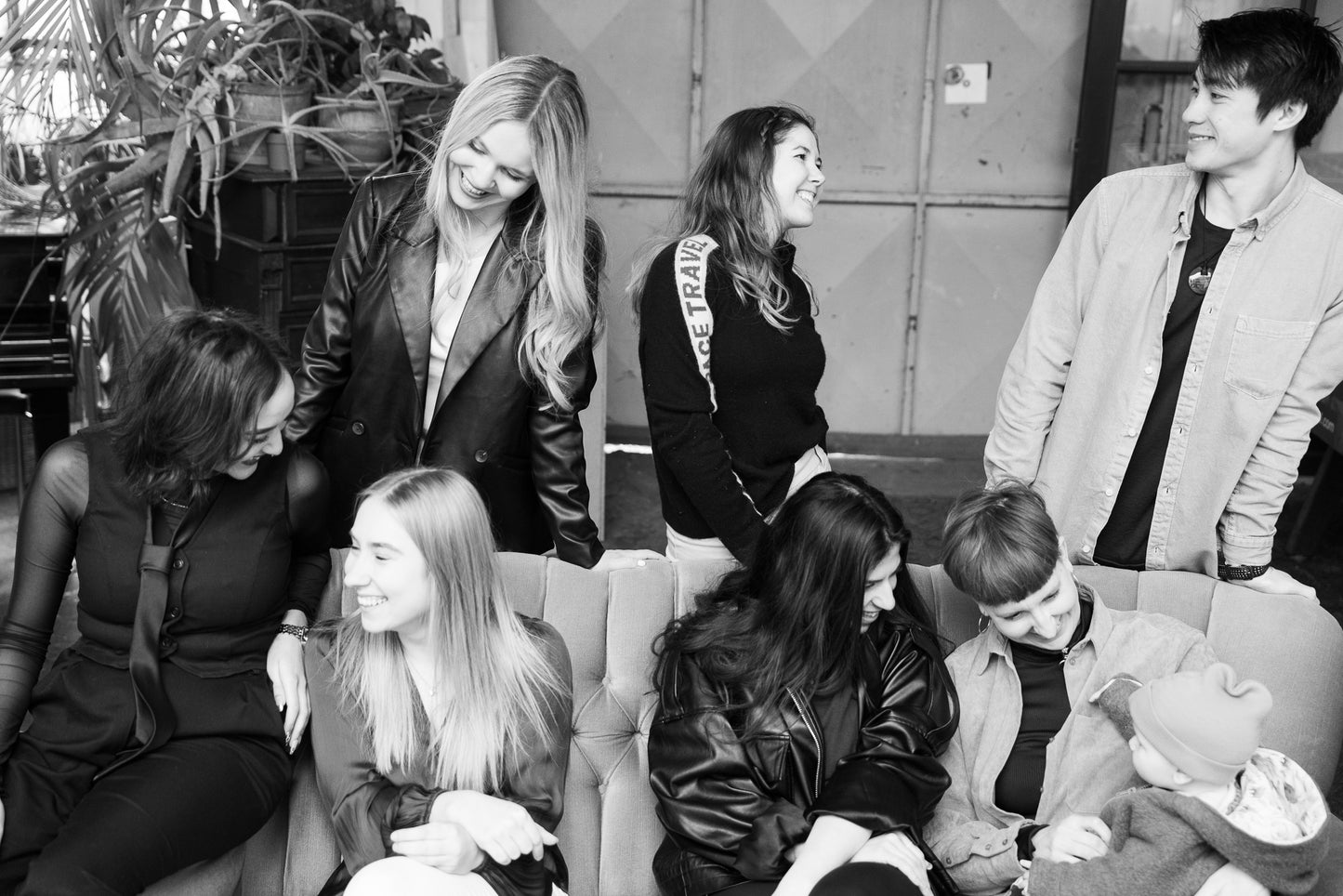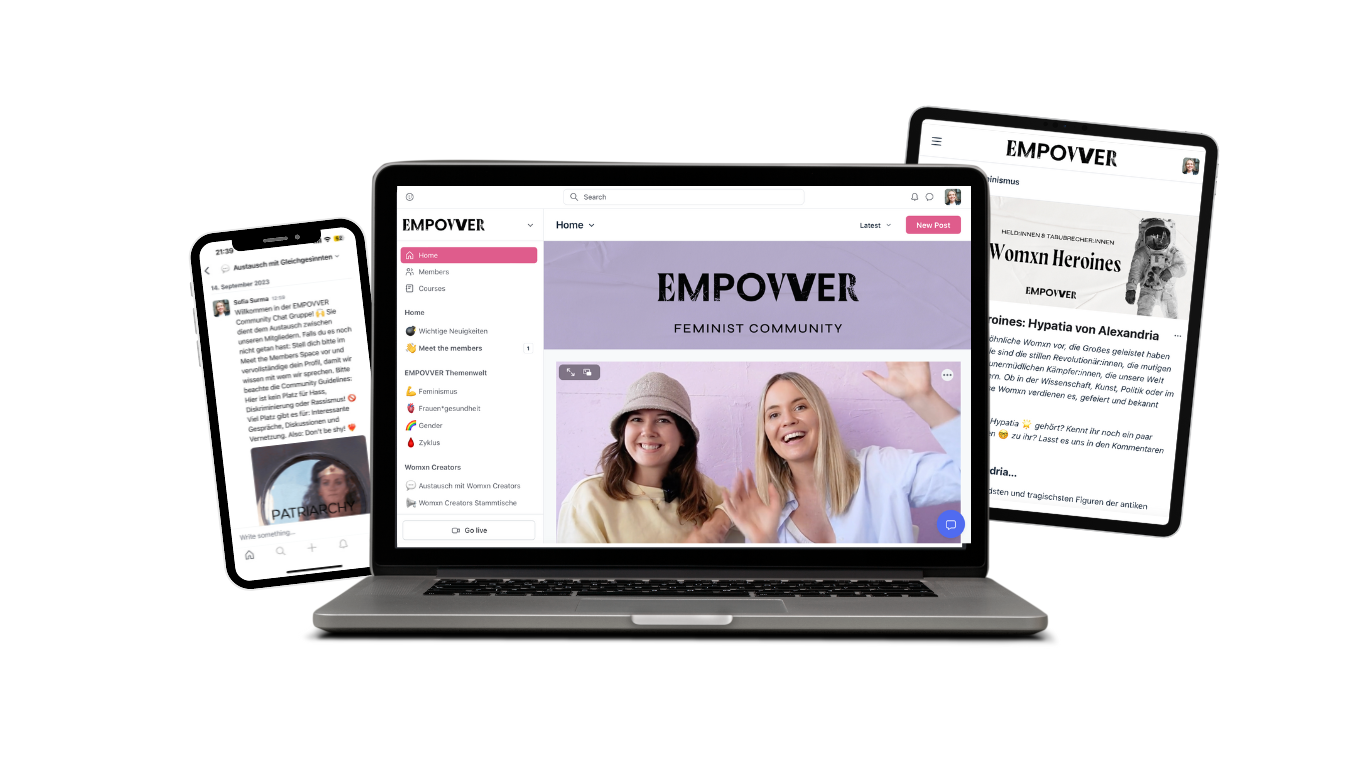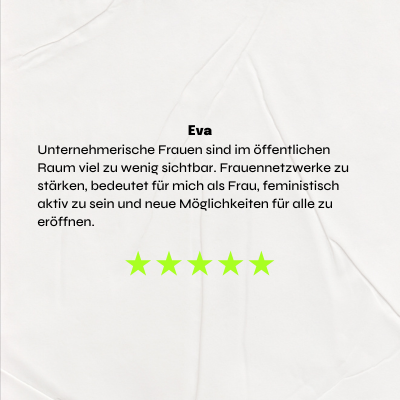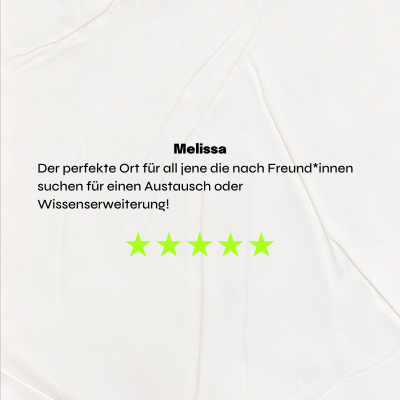 After payment has been received, you will receive an invitation link to the community from us. Please be patient. There may be a short time delay every now and then. The link should reach you within 48 hours. If not, please contact us at hello@empovver.com .
Exchange with like-minded people

No one can change the world alone. We connect you with people who stand for equality and fight for a fairer society.

Networking of womxn-owned businesses

Immerse yourself in a powerful, cross-industry community of entrepreneurs. It's time for the rise of womxn-owned business!

Feminist content, videos and posts

Let yourself be inspired by our passion for womxn empowerment. Become part of a unique online community with events, blog posts and video podcasts.
What is included in the membership?
Memberships for feminists
Limited Membership

🙌 Access to the Community Space

💬 Group chats and private brass

🤓 Two theme worlds on the topics of women's health and feminism

🎁 Exclusive discounts in the Vulva Shop

💪 Access to activist projects where you can get involved

🔥 Curated events & services from womxn-owned businesses

Annual membership for €24.99 per year

Standard Membership

Everything from the Limited Membership plus:

🥳 Unlimited access to all other theme worlds

💻 Monthly online regulars' table

🪩 An exclusive online event with speakers

📍An exclusive offline event in Vienna (alternatively a surprise box from the Vulva Shop)

✊ Self-organized Local Action Chapters

🗣 Platform & resources to start your own activist projects

Annual membership for €199 per year
Memberships for Womxn Creators and womxn-owned businesses
Womxn Creators Limited

Everything from the Limited Membership plus:

💬 Exclusive Womxn Creator Group

📝 Business templates and templates

💎 Partner perks e.g. discounts and exclusive offers from other Womxn Creators and in the Vulva Shop

Annual membership for €49 per year

Womxn Creator Default

In addition to everything included in Limited Womxn Creator:

💻 Quarterly Womxn Creators online regulars' table on business topics

💌 Presentation in the EMPOVVER newsletter and on social media

🎙 Ability to share events & services

Annual membership for €299 per year
Are you still unsure whether the community is for you? 🤔
Then take advantage of our trial offer and get to know them better! 🌟
You can take part in a Community or Womxn Creators regulars' table for free - this offer is valid for one regulars' table per person.
Experience for yourself what the EMPOVVER community has to offer! 🚀
⏬ Register now for the next events below! 📆
Video: What awaits you in the community
Would like more? We also!

Discover our most popular collections now.