Gloria Dimmel
Regular price
Sale price
€39,99 EUR
Unit price
per
Sale
Sold out
Who Finds More Vulva Pairs?
Discover the diversity of the vulva and beat the patriarchy at your own game!
PUSSY PAIRS, also known as Mumury, is more than just a memory game. It's a revolutionary tool to fight prejudice and shame around the female anatomy. Perfect for social evenings, educational purposes or as a gift!

🎯 Education & awareness: This game offers a fun way to break the taboo around the vulva and promote more acceptance and understanding.'
🧠 Brain training with added value: In addition to training your memory, the game also promotes awareness of the systematic discrimination against women and non-binary people.
🎨 Celebrating diversity: Each card shows a unique vulva, which celebrates the natural diversity of genitals.
🌟 Support a Womxn-Owned Business: Your purchase supports a womxn-owned business that works for equality and emancipation for all genders.

Who is behind the product?
More than just games and fun

PUSSY PAIRS aka Mumury wants to make the subject of the "vulva" visible, normalize it, contribute to dissolving prevailing myths and taboos and promote a dialogue about where the origins of any aesthetic doubts and paralyzing shame lie and how the female* genitals are handled in society. Silence is not the solution, because it keeps those affected from pointing out injustice, reporting abuse and demanding the respectful, sexually fulfilling or even medical treatment to which they are entitled, even in a larger context. Away from heteronomy and objectification through the male gaze, towards self-love and sexual autonomy.
View full details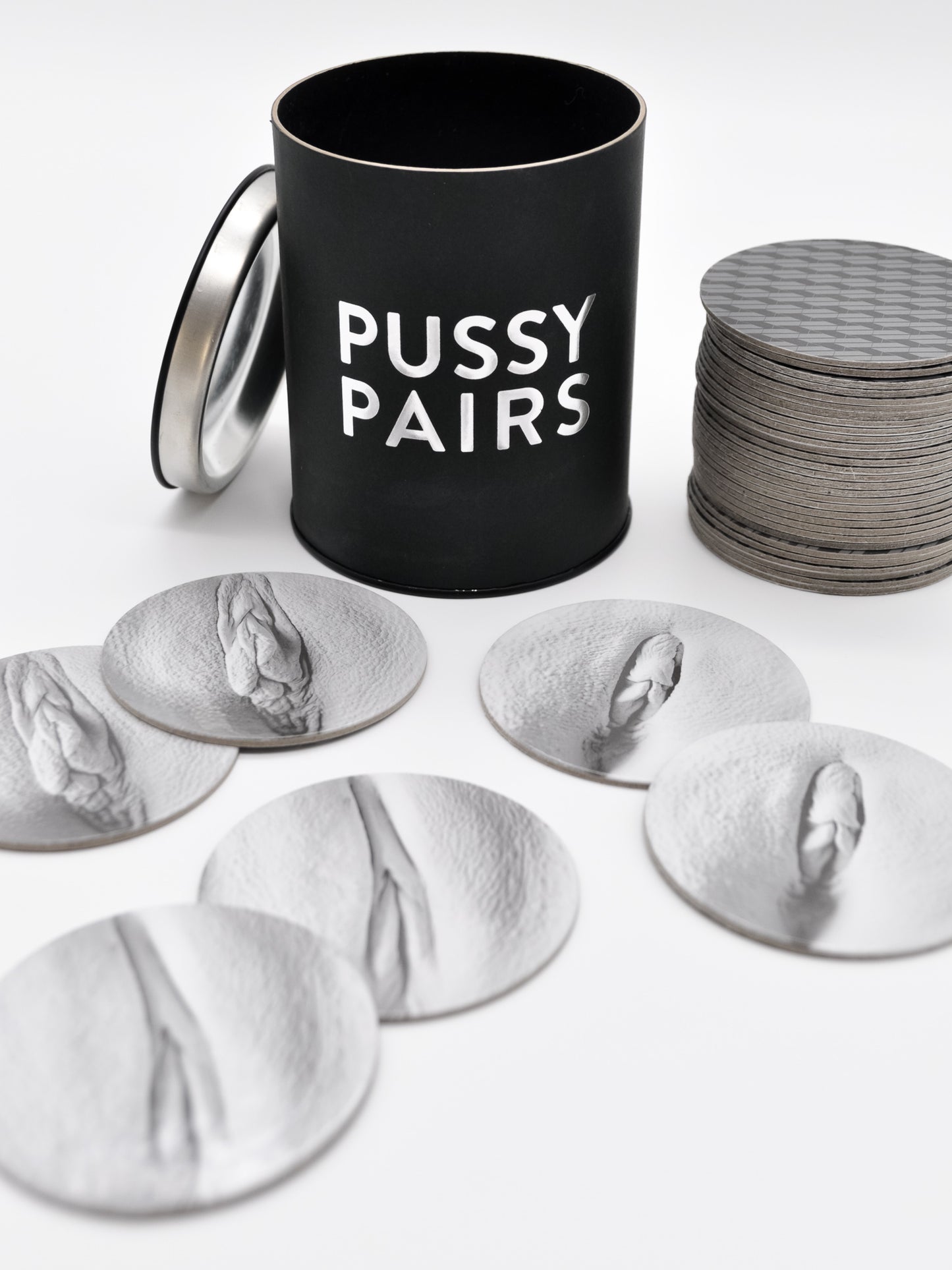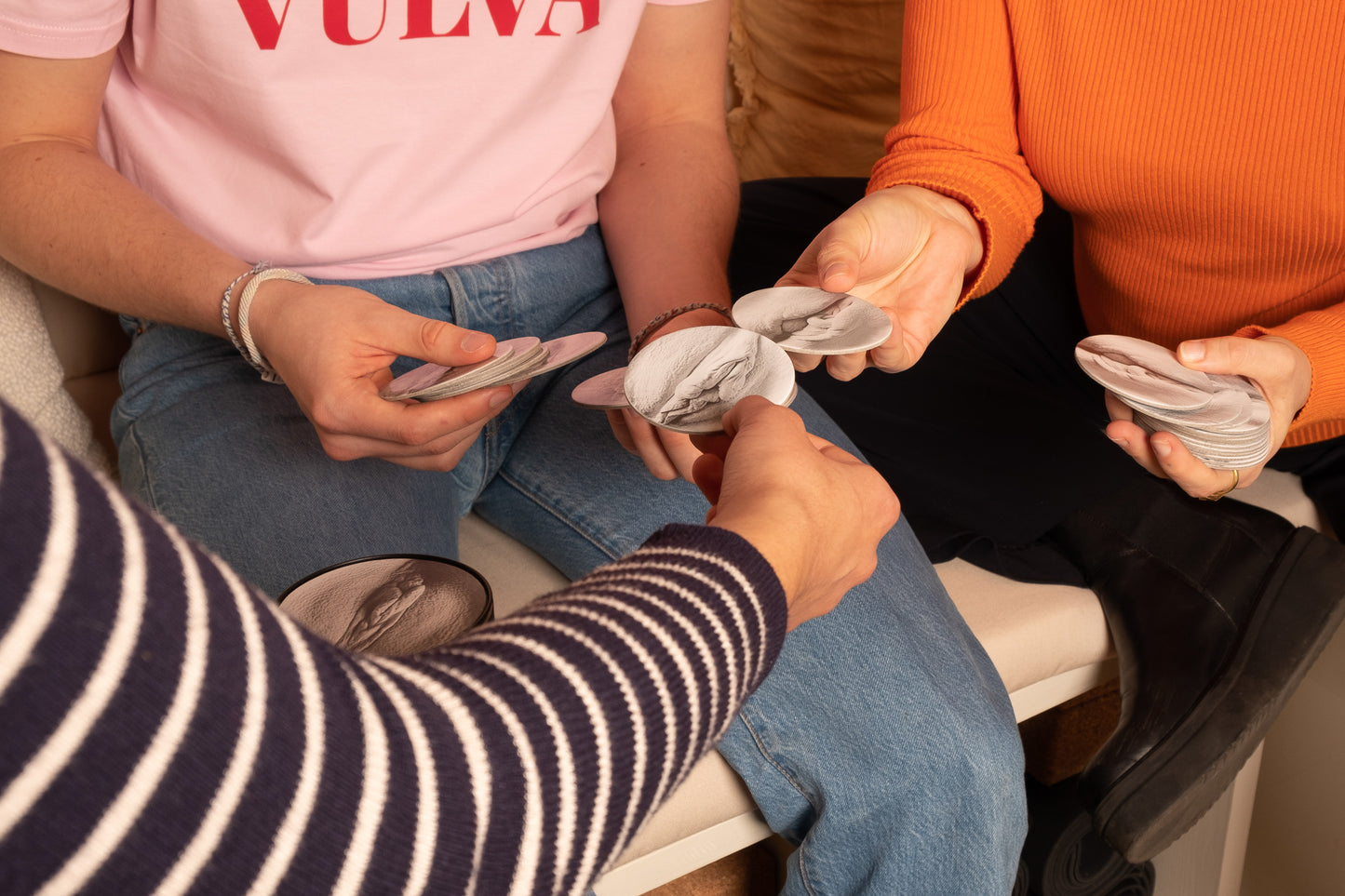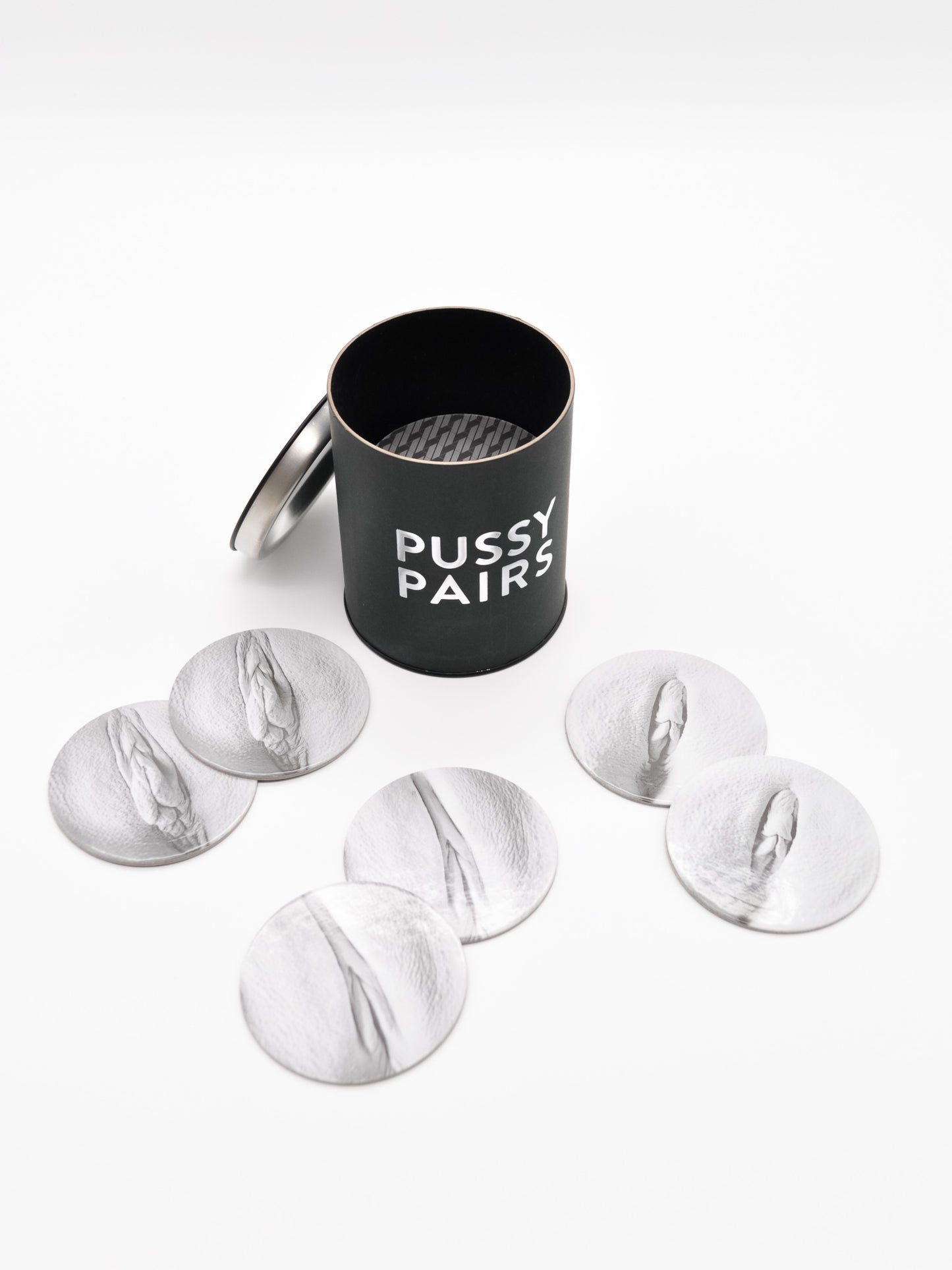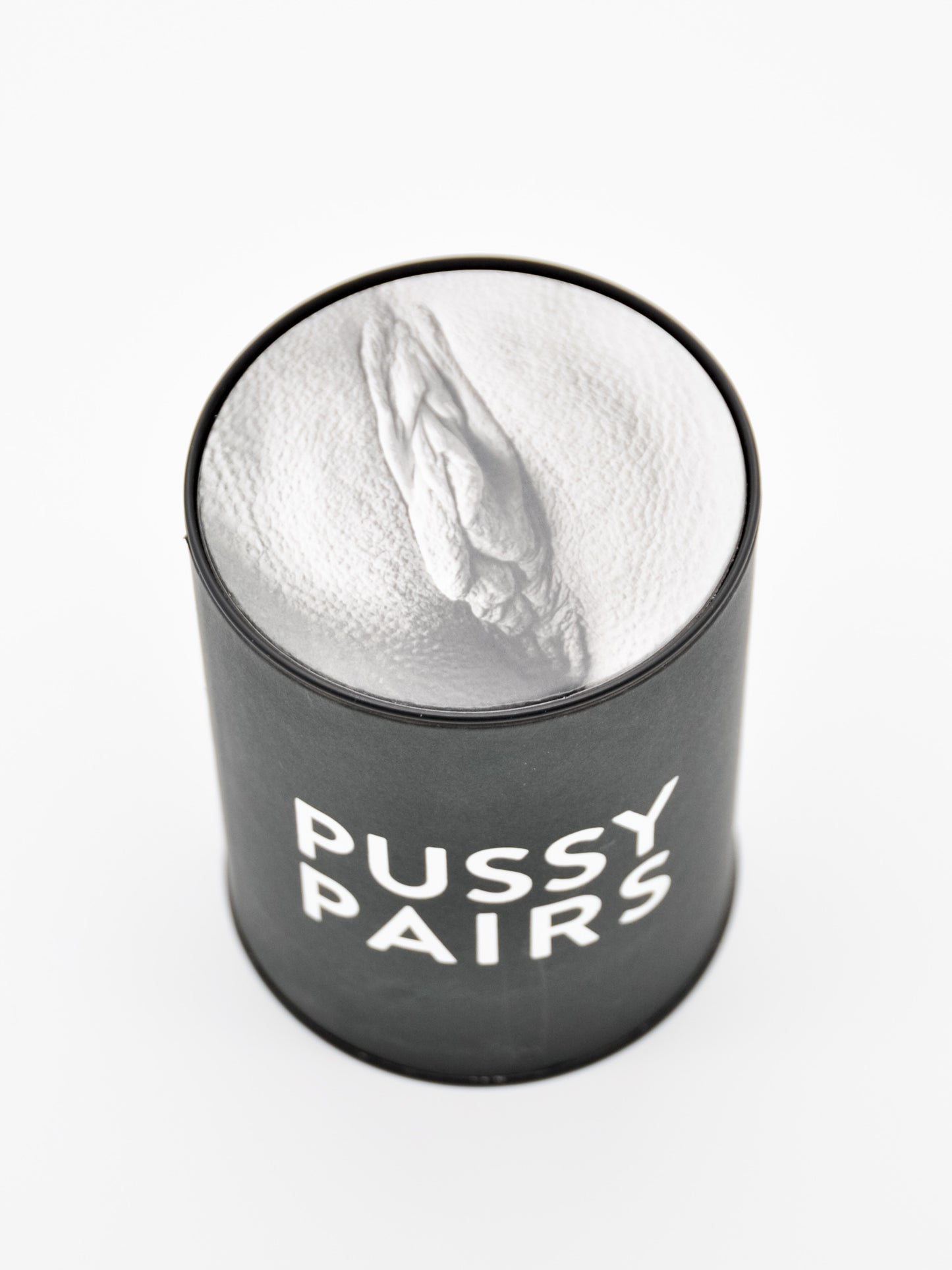 Extrem vielfältig, man muss sich richtig konzentrieren :)
Ich finde die Vulva-Abbildungen total schön, allerdings gar nicht so einfach sich die Details zu merken ;)
You would like more? We too!

Discover our most popular collections now.
This is how we send our packages
To Austria

Free from a purchase value of 100€. Otherwise 5€.

To Germany

Free from a purchase value of 100€. Otherwise €9.

To the EU (excl. Liechtenstein)

Depending on the EU country, between 10€ and 25€ shipping.
We pack as environmentally friendly as we can

We use 70% recycled and recyclable cardboard

and 80% recycled shipping bags

We try to send as few individual shipments as possible - for the sake of the environment ❤️