Vulva Shop
Regular price
Sale price
€19,99 EUR
Unit price
per
Sale
Sold out
So, what do you carry around with you?
We wear Emotional Baggage on the outside.
Looking for a stylish yet eco-friendly alternative to plastic bags? Say "Goodbye, plastic bag!" and "Hello, eco-friendly organic cotton tote!" With this tote bag, you're not just carrying your groceries but also proudly displaying your emotions and beliefs. And the best part? You're supporting a womxn-owned business! 🌟
🌿 100% Organic Cotton: Make a sustainable statement you can wear with pride.
📏 Roomy Design: Measuring 38 x 42 cm, this tote offers enough space for all your emotional baggage.
🇩🇪 Made in Germany: For the best quality and craftsmanship.
🌟 Womxn Owned: Yes, you heard it right! This tote bag comes from a womxn-led company that champions womxn empowerment. 🌟
Who is behind this?

View full details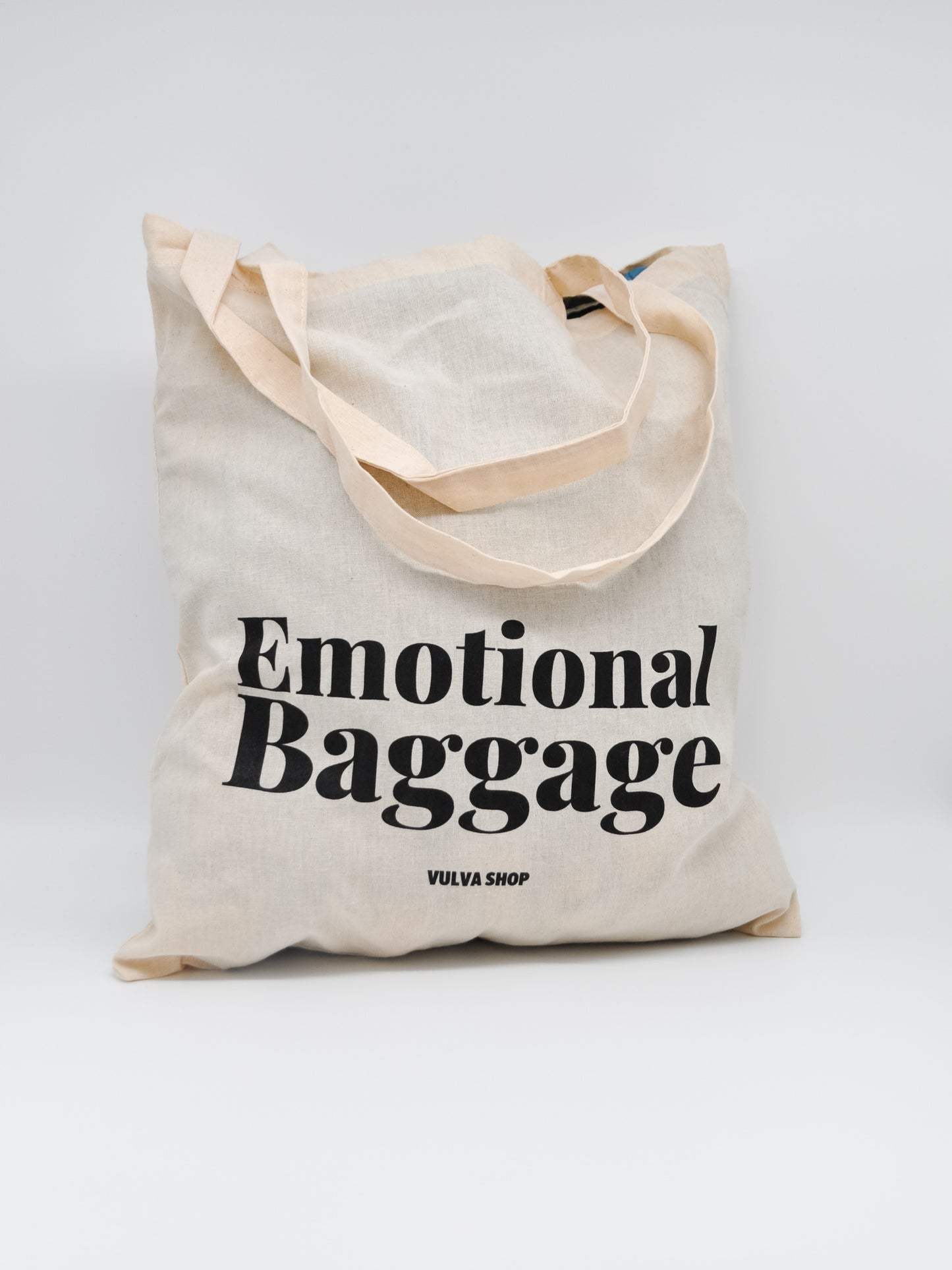 Gute Qualität, ob auch der Aufdruck langlebig ist, stellt sich noch heraus.
Die Idee dahinter wirkt, bei mir z.B. auch so:
Gehe von zu Hause weg, ich nehme mein Emotional Baggage auf mich, später komme ich nach Hause und lege mein Emotional Baggage ab. Zu Hause ist ja in der Regel alles leichter. Das macht mich bewusster, wie wichtig mein Zuhause für mich ist.
Oder:
Ich habe die Tasche bei mir, bin in meinen Gedanken vertieft, oder starre nur leer vor mich, plötzlich bemerke ich den Text, es kommen Erinnerungen, ein Lächeln, oder Stirnrunzeln, Wut, Ruhe, ist sehr bunt je nach Erinnerung, der Text ruft diese Erinnerungen hervor, das bringt mich zurück ins Leben und macht mich wieder "voll". Ist bereichernd.
Usw.
Wirklich eine gute Idee, danke dafür.
You would like more? We too!

Discover our most popular collections now.
This is how we send our packages
To Austria

Free from a purchase value of 100€. Otherwise 5€.

To Germany

Free from a purchase value of 100€. Otherwise 9€.

To the EU (excl. Liechtenstein)

Depending on the EU country, between 10€ and 25€ shipping.
We pack as environmentally friendly as we can

We use 70% recycled and recyclable cardboard

and 80% recycled shipping bags

We try to send as few individual shipments as possible - for the sake of the environment ❤️