nevernot
Regular price
Sale price
€21,00 EUR
Unit price
per
Sale
Sold out
Fucking good
Are you looking for a lubricant that is both effective and environmentally and health conscious? Then F*cking Good is for you! Developed by a womxn-owned company, this lube has everything you need for a safe and enjoyable intimate experience.

🌿 Organic, vegan and sustainable: F*cking Good is organic, vegan and sustainable. It's the perfect choice for anyone who cares about their own health and that of the planet.
🐭 Dermatologically tested and cruelty-free: Your health is nevernot at heart. That's why the lube is dermatologically tested and does not involve animal testing at all.
💦 Versatile and user-friendly: Whether you're a beginner or already experienced, this lube is for you. It's grease-free, colourless, odourless and has an optimal pH value. Ideal for use with soft tampons and latex condoms. Not recommended for toxic relationships, but definitely anal-sex-approved!
♻️ Sustainable packaging and long-lasting fun: nevernot focuses on sustainability down to the smallest detail. That's why the lube comes in recycled packaging to keep the ecological footprint as small as possible. With 100 ml content, it provides long-lasting fun and comfort.
Who is behind the product?

To Katharina's and Anna's profile
Application tips

Apply as much lube as you want directly to the desired areas of the body. Alternatively, you can first put the gel in your palms or fingers and then apply it to the desired body part. Now you can start.
FAQ

Why are nevernot lubes better than conventional lubes?

There are hundreds of natural cosmetics brands, but nobody wonders which substances are contained in their favorite lubricant. The products that we use in our intimate area should be at least as good as our facial cosmetics. The 'F*cking Good' lube collection is vegan, fair, organic, cruelty-free, packed with recycled materials, produced in Europe, of course dermatologically tested and highly effective. Because it is not enough just to bring a lubricant onto the market that does not harm our body and the environment, it should also really do something.

The nevernot lubricants are organic, but have no seal. Why?

Certification by the natural cosmetics seal is often very time-consuming and costly and difficult for us as a small start-up to implement. We plan to have all of our products certified in the long term, but we have already committed ourselves to the high functionality and quality of our products.
Ingredients

I'm dirty without making stains - and I'm also suitable for beginners!
I contain...
• Urea: Our skin has a natural urea protective coat that is attacked by shower gel and the like. It increases the water-binding power of the skin and thus the moisture content. Urea is your friend – for super sensitive, sensitive and normal skin. • Allantoin: The substance activates our cell renewal and accelerates skin regeneration.

Store in a cool and dark place. No contraceptive! The tube and outer packaging are made from recycled materials. Keep out of the reach of children.AQUA, GLYCERIN, HYDROXYETHYLCELLULOSE, CITRIC ACID, SODIUM BENZOATE, POTASSIUM SORBATE, PENTYLENE GLYCOL, SORBITOL, SODIUM LACTATE, UREA, LACTIC ACID, SERINE, SODIUM HYDROXIDE, SODIUM CHLORIDE, ALLANTOIN
View full details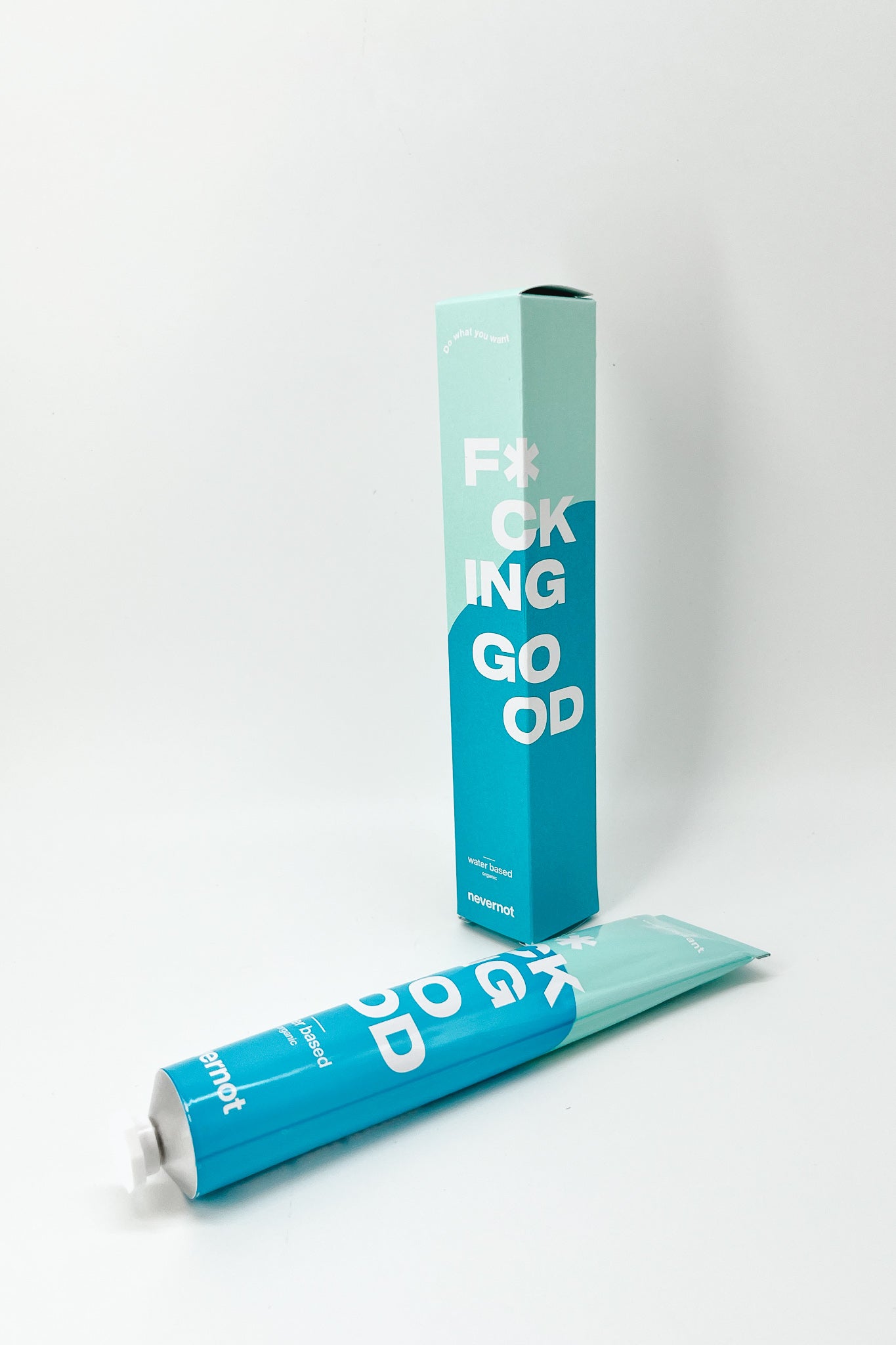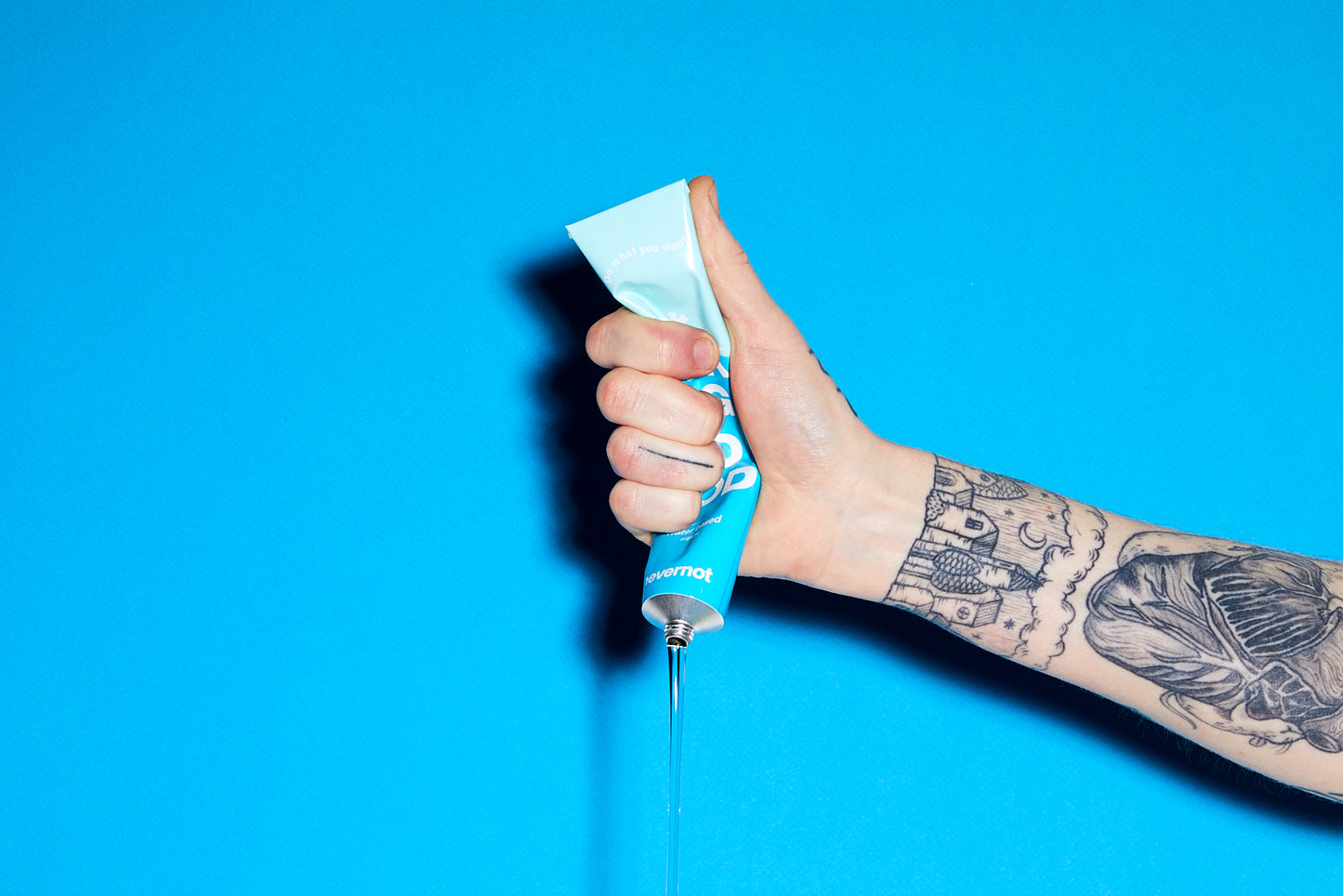 You would like more? We too!

Discover our most popular collections now.
This is how we send our packages
To Austria

Free from a purchase value of 100€. Otherwise 5€.

To Germany

Free from a purchase value of 100€. Otherwise €9.

To the EU (excl. Liechtenstein)

Depending on the EU country, between 10€ and 25€ shipping.
We pack as environmentally friendly as we can

We use 70% recycled and recyclable cardboard

and 80% recycled shipping bags

We try to send as few individual shipments as possible - for the sake of the environment ❤️