gs'hund
Regular price
Sale price
€5,99 EUR
Unit price
per
Sale
Sold out
Healthy joints, happy dog 🐶💪
Treat your four-legged friend to this special blend of chokeberry, nettle and rosehip. This power combination is rich in antioxidants and promotes joint health in your furry friend.

🌱 Natural ingredients: Aronia, nettle and rosehip for optimal cartilage and joint care.
🦗 Sustainable insect protein (soldier fly): Environmentally friendly and full of essential nutrients.
🐾 Hypoallergenic & easily Digestible: Ideal for dogs with sensitive stomachs.
🌟Womxn-owned business: Your purchase supports a company that is run by women.
Who's behind the product?
Ingredients

27% Black Soldier Fly, 24% Linseed Flour, 15% Aronia, 15% Brewer's Yeast, 10% Sunflower Flour, 4% Hemp Seed, 2% Nettle, 2% Rosemary, 1% Rosehip
Analytical components: crude protein 37.8%, crude fat 14.1%, crude fiber 9.7%, crude ash 5.4%

HEMP SEEDS : Due to their high content of omega-3 and omega-6 fatty acids, hemp seeds can have anti-inflammatory effects in the body of dogs. This can be particularly beneficial for dogs with joint problems or other inflammatory conditions.

ARONIA : The small berries are a real superfood and are full of healthy nutrients. They are perfect for giving your dog a balanced diet and can even boost the immune system.

STINGING NETTLE & ROSEMARY : Two herbs that can also have a beneficial effect on the joints for dogs. Stinging nettle is rich in minerals like potassium, magnesium, and iron, as well as vitamins C and E. These nutrients can help reduce inflammation in the joints and boost the immune system. Rosemary, on the other hand, contains important antioxidants that can protect the body from free radicals and thus also benefit the joints.
View full details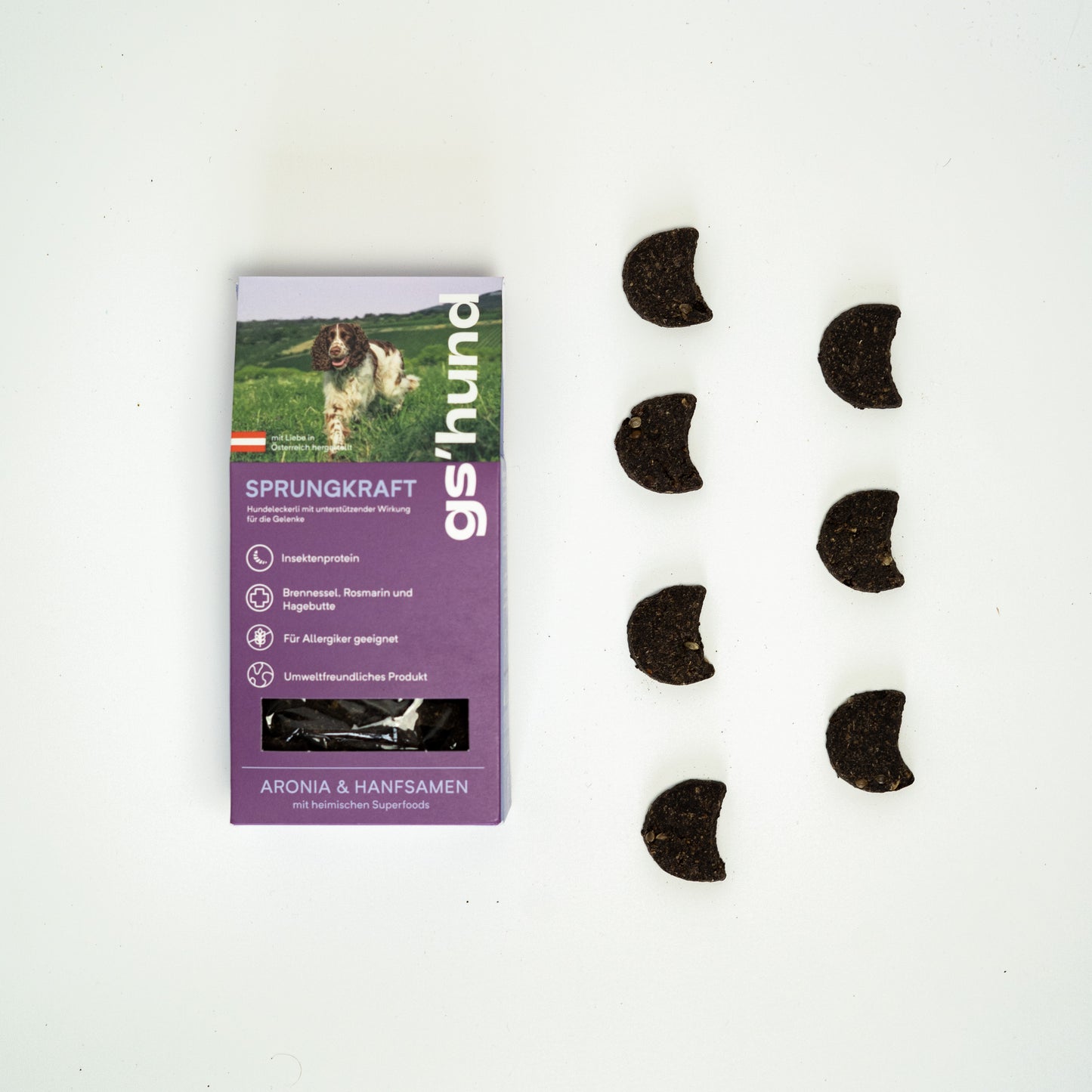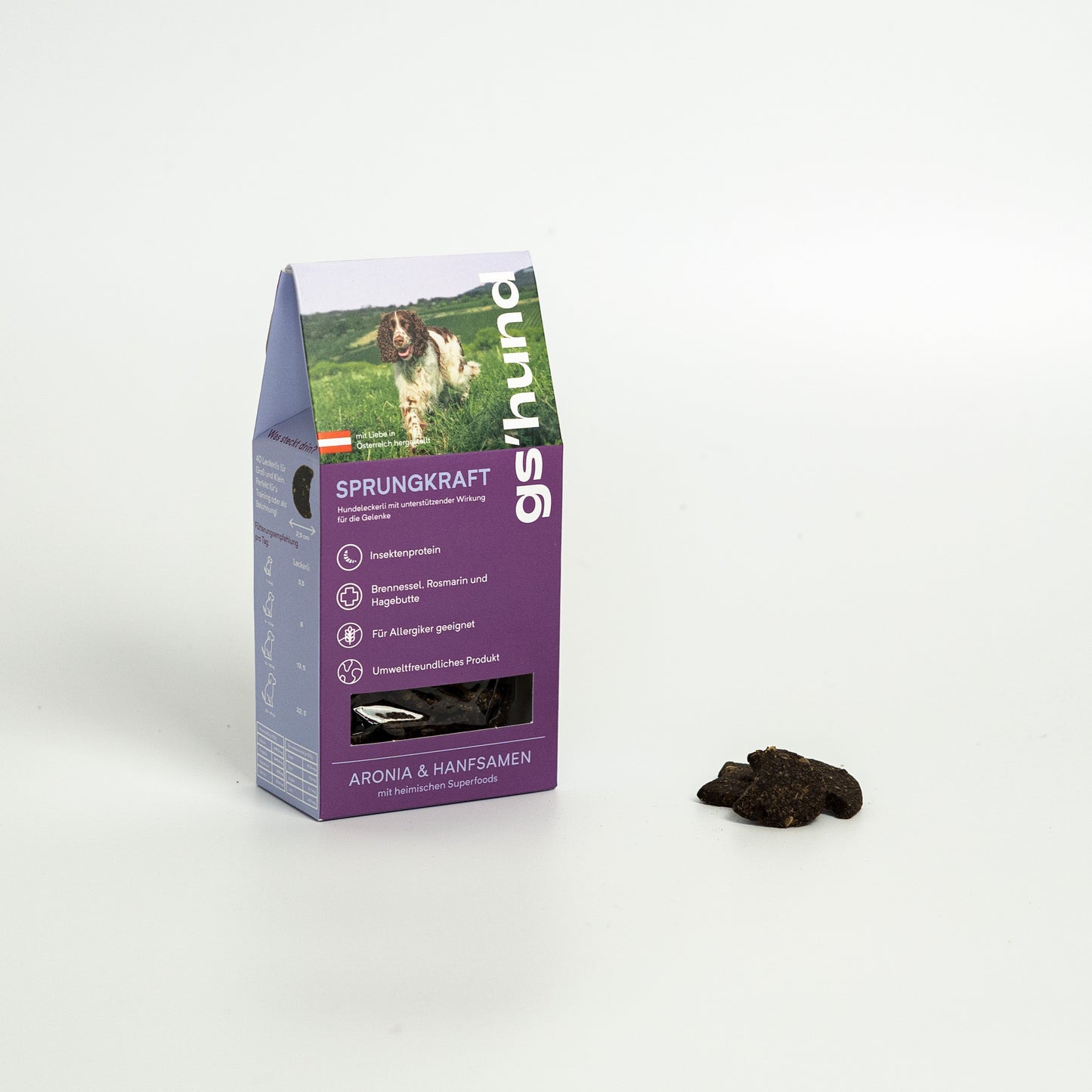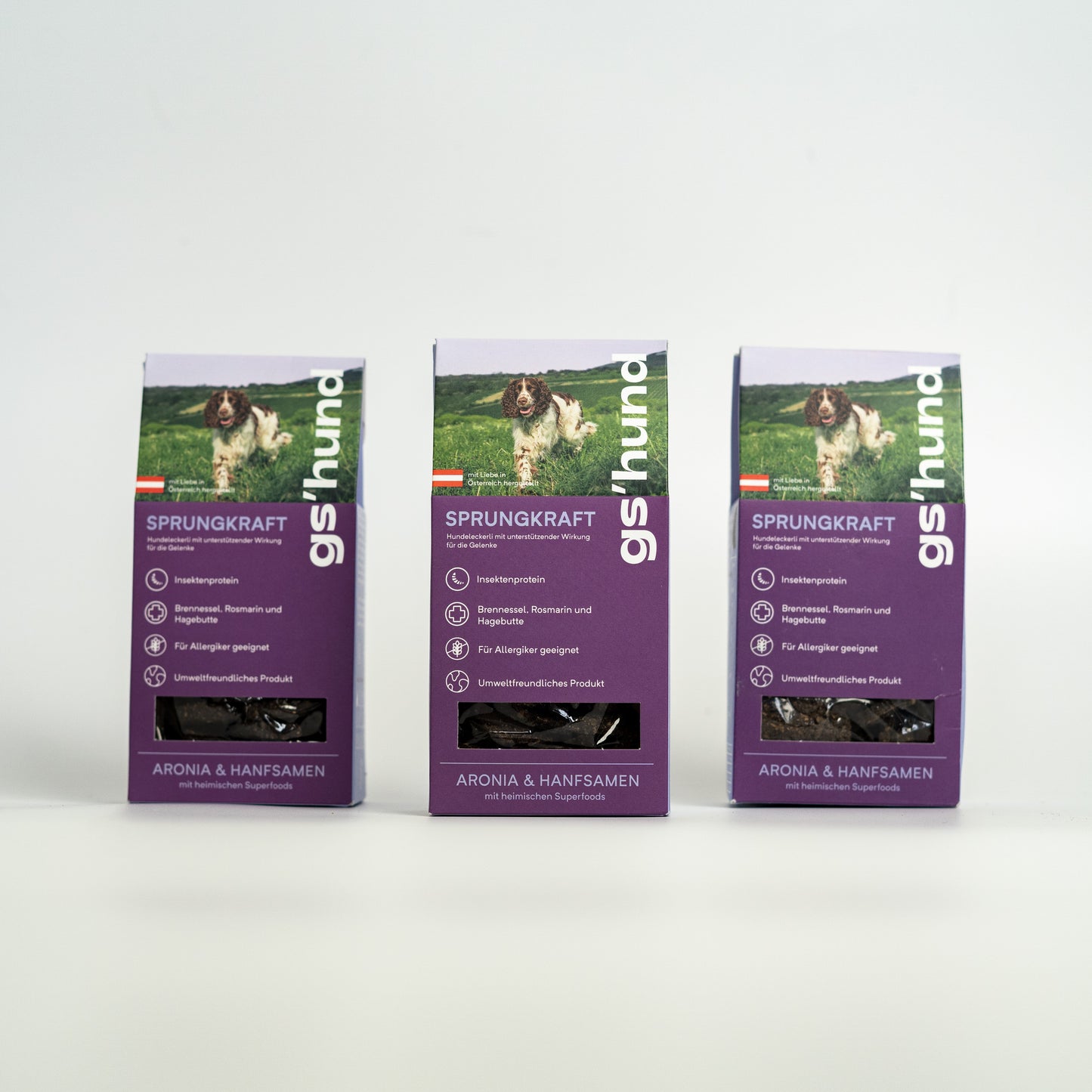 Would like more? We also!

Discover our most popular collections now.
This is how we send our packages
In Austria

Free from a purchase value of 100€. Otherwise 5€.

In Germany

Free from a purchase value of 100€. Otherwise €9.

To the EU (excl. Liechtenstein)

Depending on the EU country, between €10 and €25 shipping.
We pack as environmentally friendly as we can

We use 70% recycled and recyclable cardboard

and 80% recycled shipping bags

We try to send as few individual shipments as possible - for the sake of the environment ❤️