Eva Teja
Regular price
€29,00 EUR
Sale price
€26,00 EUR
Unit price
per
Sale
Sold out
Women are cyclical beings
The cycle wheel is an invitation to explore and honour your own cyclical nature.

🌱 Seasons & elements: The wheel makes the connection between the four seasons, Celtic cycle festivals, elements and wind directions to reflect women's cyclical nature.
🌔 Moon Phases & menstruation: It serves as a daily reminder of which phase of the menstrual cycle you are currently in, and how it corresponds with the phases of the moon.
📏 Practical format: The cycle wheel is available in A3 format, ideal for the wall or desk to take a look at every day.
🌟 Self-connection & awareness: The cycle wheel is not only a tool for self-observation, but also a way to develop a deeper understanding and awareness of your own body and cycle.
💪 Empowerment through womxn: Behind this wonderful product is a womxn-led company.
Who is behind the product?
On-line workshops

In addition to the poster, a recording of an online workshop with Eva Teja can also be purchased.

In the workshop, Eva will explain the origins of the cycle wheel poster and how to "read" the poster.

You will learn what the different phases of your cycle have to do with the seasons and how your menstrual cycle can be understood and lived as an analogy to many other cycles.

The workshop cannot be exchanged and may not be passed on to third parties
View full details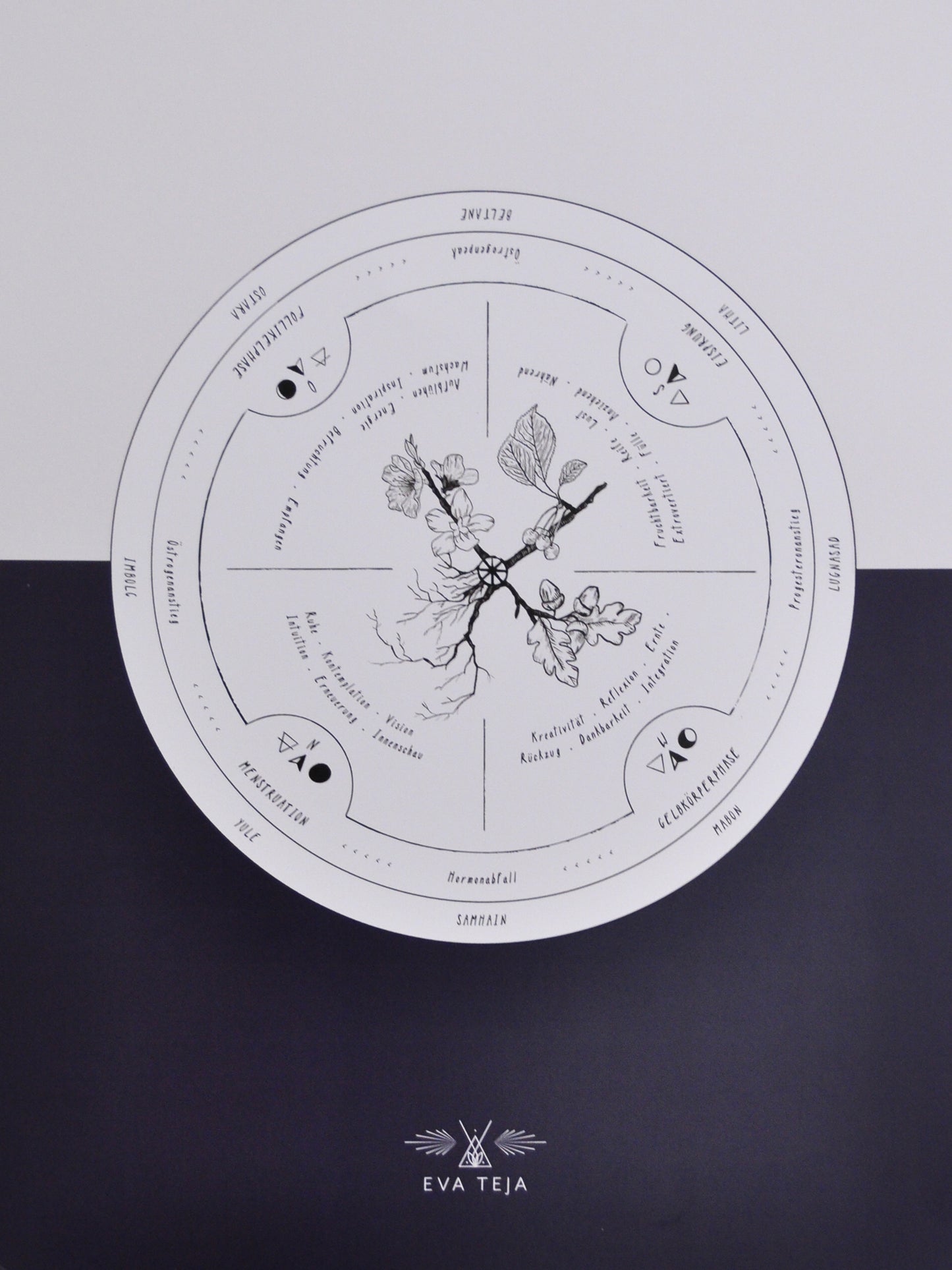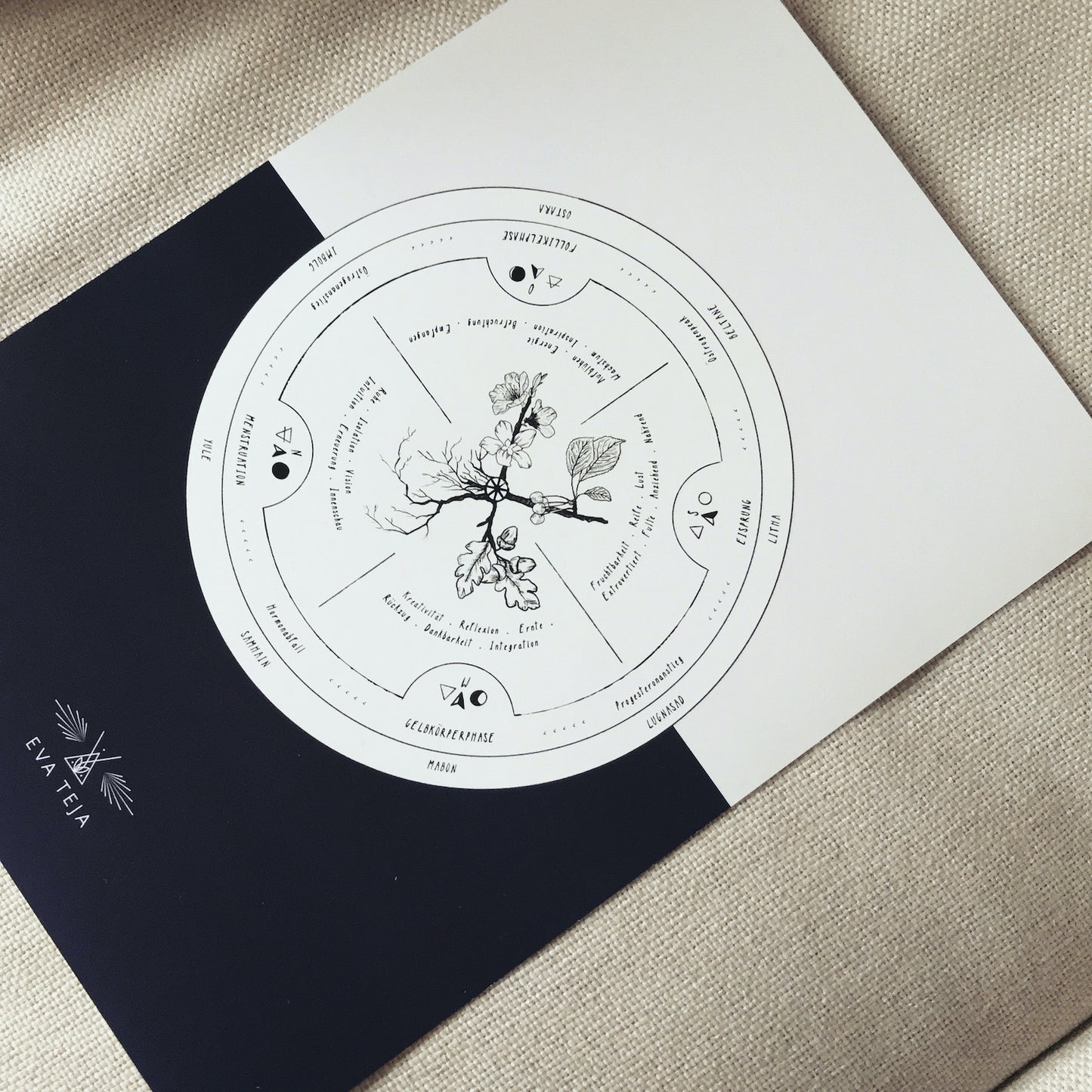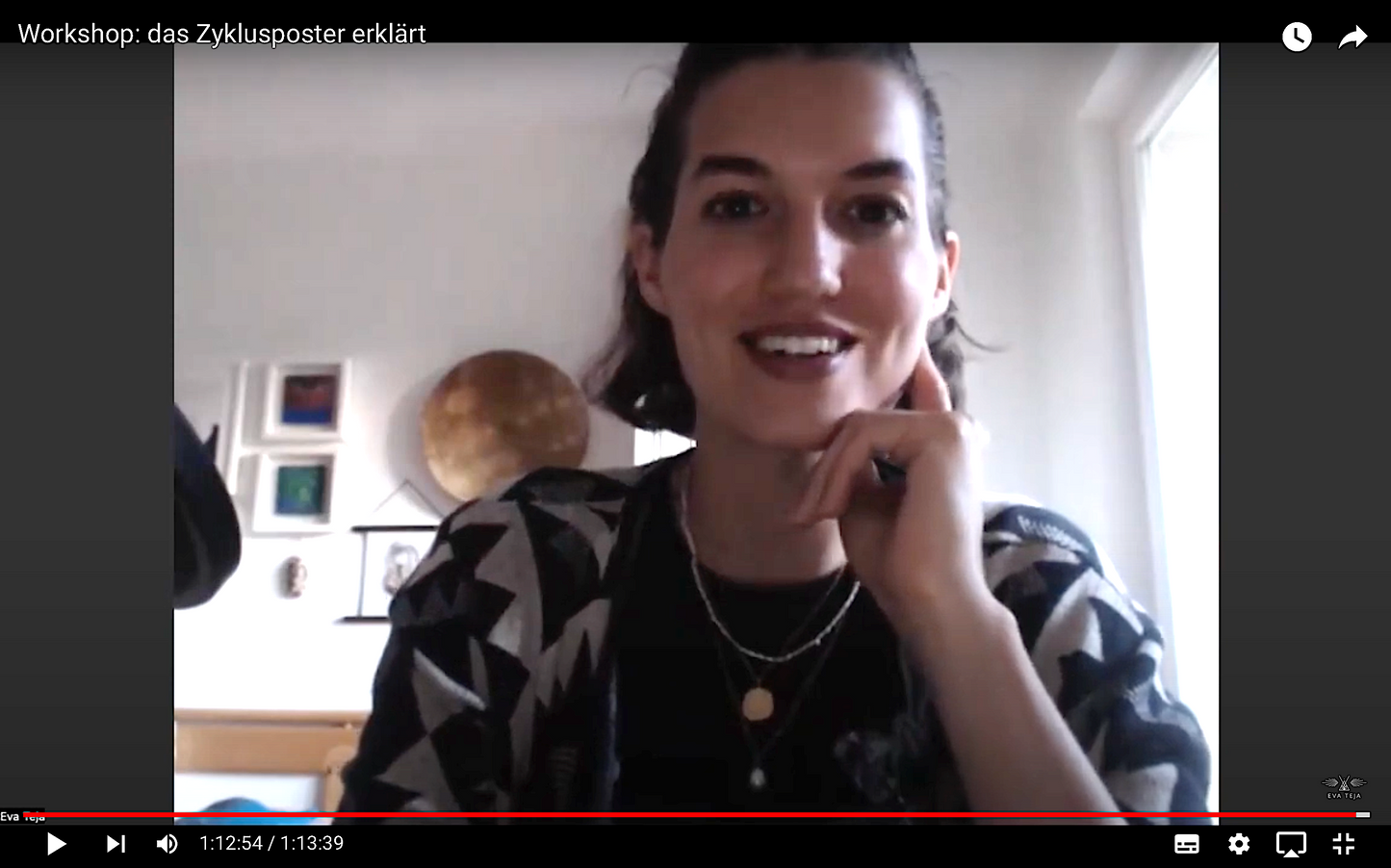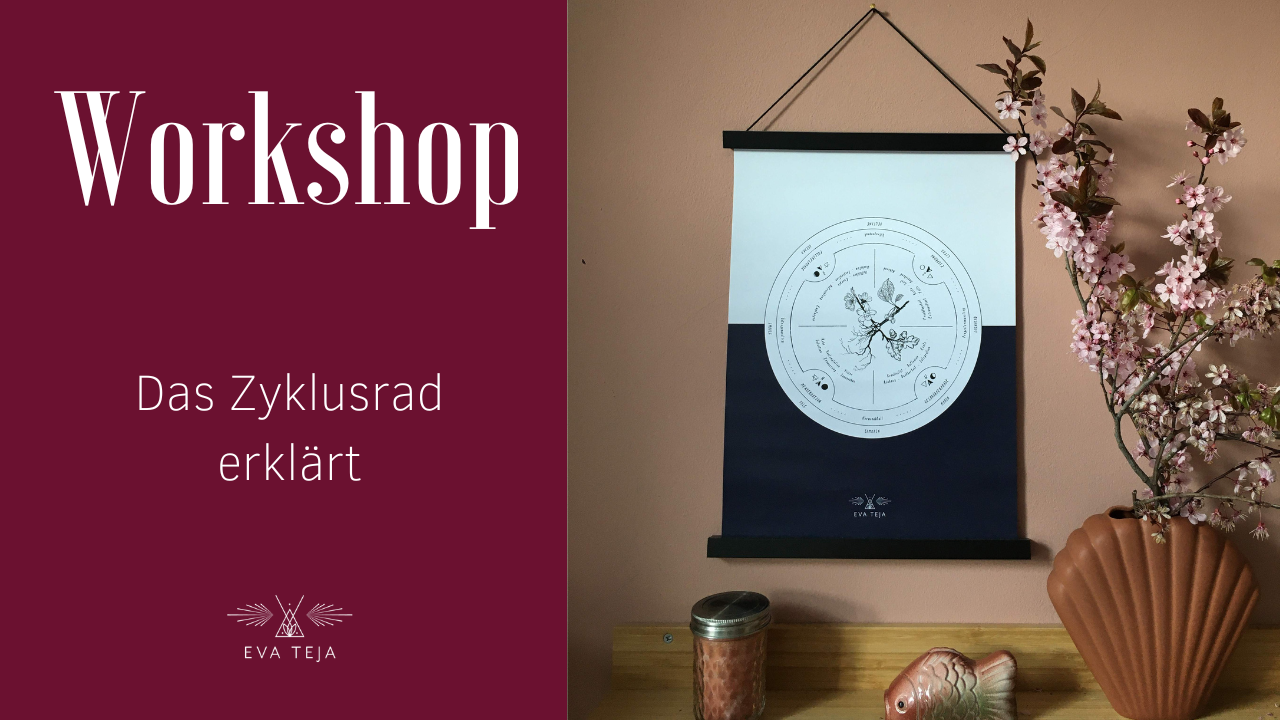 Ein wunderschönes Zyklusposter, das einen anhand der Jahreskreisfeste an die inneren Jahreszeiten erinnert und zusätzlich einen feinen Überblick über die hormonellen Veränderungen innerhalb eines Zyklus bietet.
Steht bei uns eingerahmt in der Küche. Und erinnert mich immer daran dass ich geschmeidig & gelassen und WEIBLICH durch meine sich immer wieder abwechselnden vier Phasen zyklisch fließen darf und nicht immer gleich sein muss. <3ENSEMFEHLUNG AN ALLE MIT VULVA INKLUSIVE PARTNER: ALLES LIEBE!
You would like more? We too!

Discover our most popular collections now.
This is how we send our packages
To Austria

Free from a purchase value of 100€. Otherwise 5€.

To Germany

Free from a purchase value of 100€. Otherwise €9.

To the EU (excl. Liechtenstein)

Depending on the EU country, between 10€ and 25€ shipping.
We pack as environmentally friendly as we can

We use 70% recycled and recyclable cardboard

and 80% recycled shipping bags

We try to send as few individual shipments as possible - for the sake of the environment ❤️