regiogan
Regular price
€34,90 EUR
Sale price
€31,50 EUR
Unit price
per
Sale
Sold out
Your daily health boost!
Looking for a natural way to give your body and mind a daily boost? Discover the power of turmeric, chilli and ginger. Ideal for anyone who wants to support their digestion and metabolism naturally.

🌶️ Maximum nutritional power: The special blend of fermented chilli, ginger and turmeric offers maximum active ingredient yield for optimal results. Please note: This product is not a substitute for a balanced diet and healthy lifestyle.
🦠 Good for your gut: The 16-strain micro-organism complex promotes fermentation and gut health. So you feel good all round!
🥤 Simple & effective: Only 30 ml per day is sufficient and can be easily integrated into your daily routine. This way you support your health without much effort.
🌸 Support Womxn Owned Businesses: By buying this product, you support a womxn-owned business and set an example for womxn empowerment.

Content: 500 ml (€ 69.80 / L)
Who is behind the product?
Intake recommendation

Up to 3 tablespoons daily as a shot or to stir into a smoothie with any meal. With up to 3 tablespoons a day you can get by for about 2 weeks.
Caution !

Dietary supplements are not a substitute for a balanced and varied diet and a healthy lifestyle. The recommended daily dose should not be exceeded. Keep out of reach of small children.
Ingredients

Fermented herbal and plant extracts: chili*, ginger*, turmeric*, rice syrup* (the sugars contained are largely metabolized by the microorganisms during fermentation), fermented mushroom and plant parts: ground grape seeds*, Reishi Ling Zhi*, fermented bacterial cultures: Bifidobacterium bifidum, Bif. infantis, bif. lactis, Enterococcus faecium, Lactobacillus casei, L. crispatus, L. delbrueckii subsp. bulgaricus, L. fermentum, L. gasseri, L. paracasei, L. reuteri, L. rhamnosus, L. salivarius, L. plantarum, Saccharomyces cerevisiae, Streptococcus thermophilus *from controlled organic cultivation (kbA)
Nutritional values ​​per 100ml

Calorific value 28.4kJ / 6.8kcal
Protein 0.00 g
Carbohydrates 1.6g (of which sugar 0.92g),
Fiber < 0.17g
Fats 0.00 g (of which saturated 0.00 g)
Salt 0.01g
Storage

Swirl the ferment briefly before removing it and store it in the fridge. Yeast flakes on the surface are a sign of the quality of a naturally fermented product.
View full details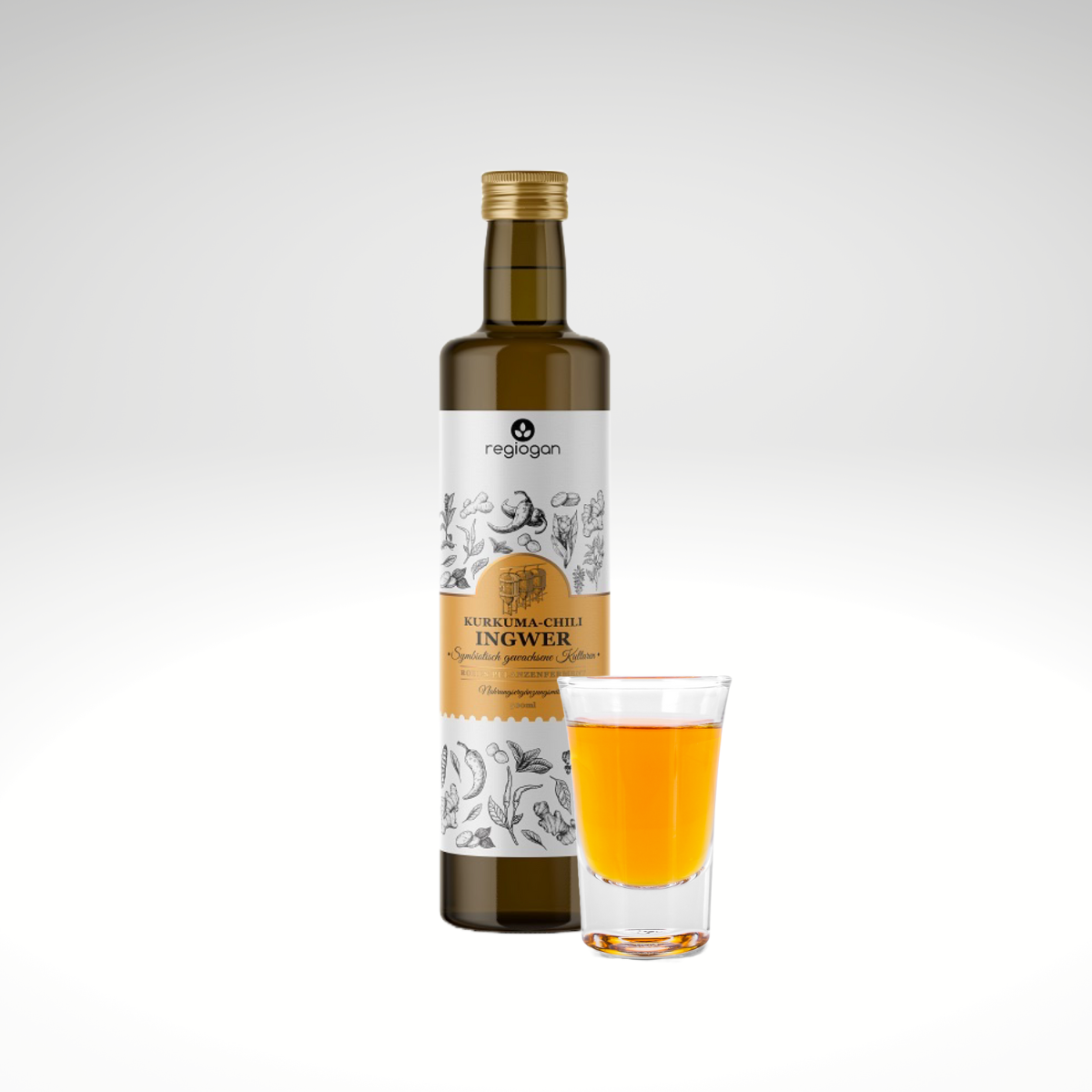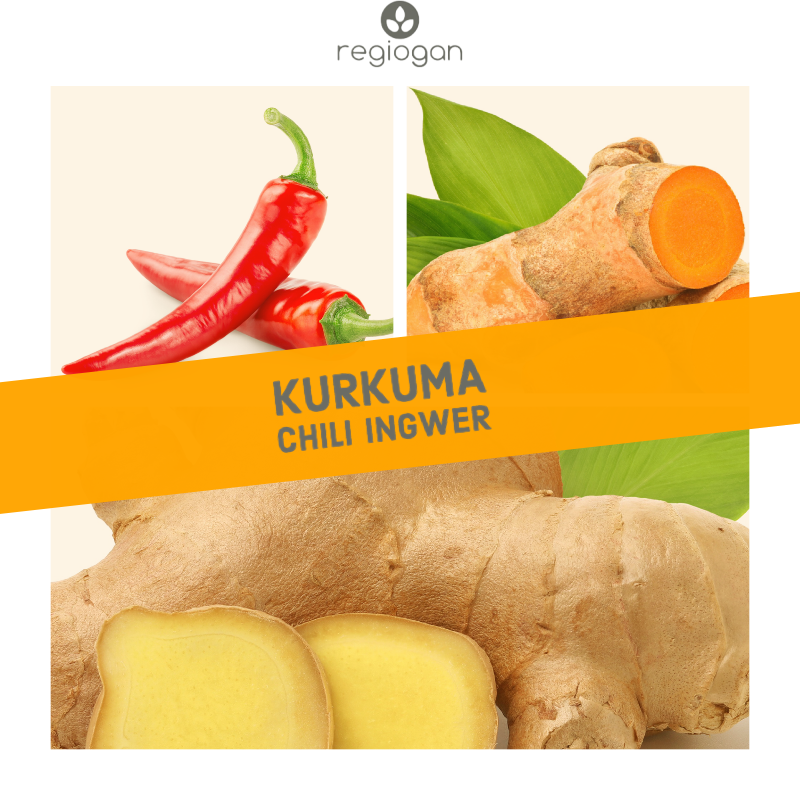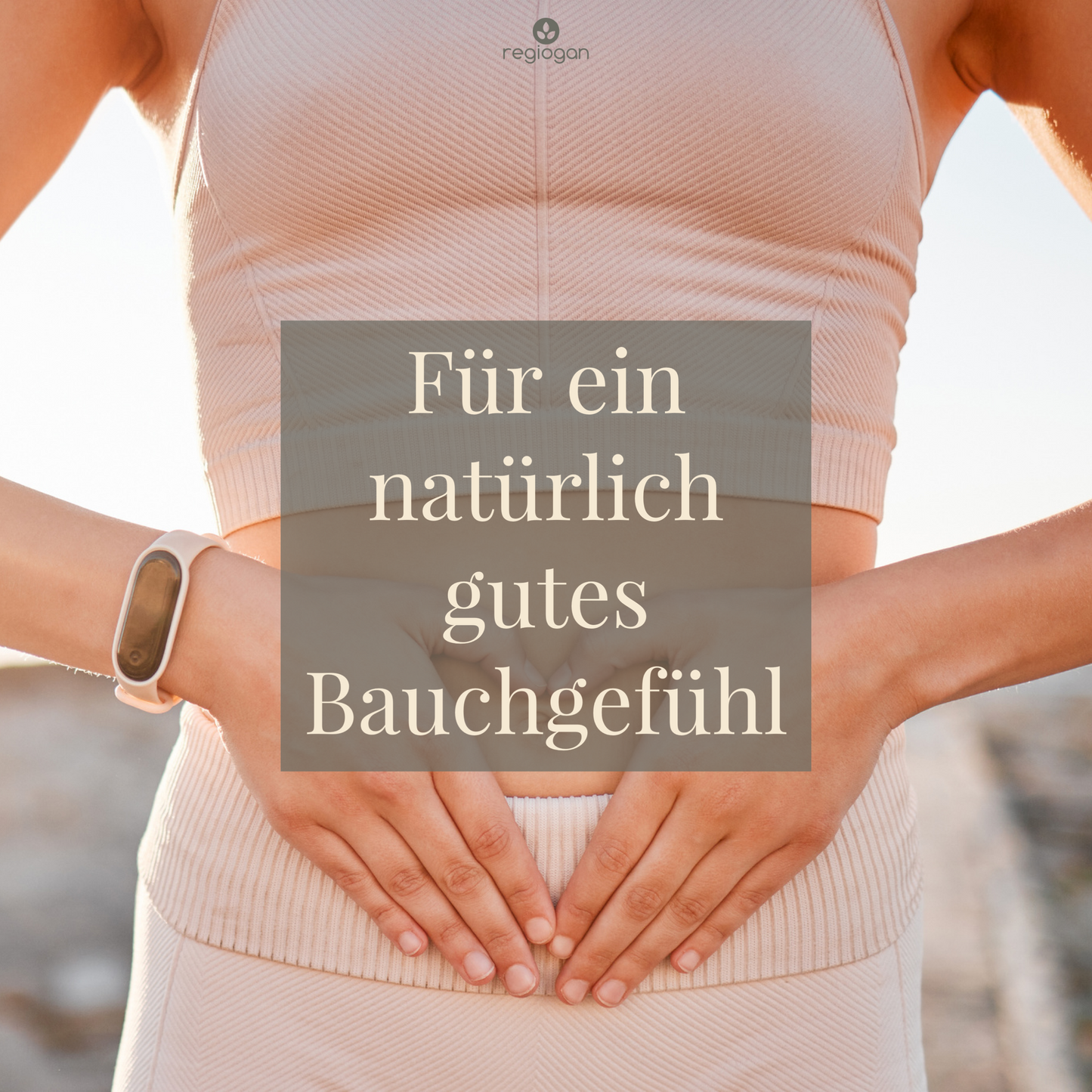 Fancy some more? We do as well!

Discover our most popular collections now.
This is how we send our packages
In Austria

Free from a purchase value of 100€. Otherwise €5 shipping.

In Germany

Free from a purchase value of 100€. Otherwise €9 shipping.

In the EU (excl. Liechtenstein)

Depending on the EU country, between €10 and €25 shipping.
We pack as environmentally friendly as we can

We use 70% recycled and recyclable cardboard

and 80% recycled shipping bags

We try to send as few individual shipments as possible - for the sake of the environment ❤️