Her Health Company
Regular price
€32,90 EUR
Sale price
€31,50 EUR
Unit price
per
Sale
Sold out
That's what friends are for
Specially formulated to help balance your vaginal flora, these capsules are your best friend when it comes to intimate health!
Who needs MY FRIEND FLORA?
🌟 Ideal for people who want to rebalance their intestinal and vaginal flora after antibiotic treatment.
🌟 Perfect for anyone who has a lot of stress in everyday life and has difficulty following a balanced diet rich in fibre.
🌟 Recommended for people who regularly suffer from constipation or mild bladder infections.

🔬 Scientifically backed: Contains 5 specially selected strains of bacteria that have been scientifically proven to minimise the risk of E.Coli colonisation.
🌱 Natural & Effective: Supplemented with calcium and pomegranate extract for maximum effectiveness. These capsules also contain a blend of 32 different fermented fruit and vegetable powders.
👩‍⚕️ Made in Germany: Manufactured under strict quality standards in Germany, vegan and free from synthetic additives.
🌟 Womxn Owned: With your purchase you support a woman-owned company.

Note: Food supplements should not be used as a substitute for a balanced diet and healthy lifestyle. Please consult a health care professional before taking any new supplement.

Package content: 60 capsules
Recommended intake: 2 capsules per day
Who is behind the product?
To Claire's profile
Effect

The production of lactic acid, for example, effectively lowers the pH in your vagina and bladder, which means that E.Coli bacteria no longer feel comfortable there. This makes it harder for them to establish and multiply in your vagina and bladder. At the same time, a healthy vaginal flora with lactobacilli and other "good" intestinal bacteria acts like a protective shield, as these also like to attach themselves to the mucous membranes in the vagina and bladder so as not to be flushed out. This creates a protective layer that gives E.Coli and other harmful bacteria little chance of binding to the mucous membranes and settling there.

The lactic acid bacteria in our My Friend Flora capsules are supplemented by a powder mixture of 32 different fermented fruit and vegetable powders to give the contained probiotic strains a balanced nutrient base for their growth. The calcium it contains also ensures that digestive enzymes can work better and that more nutrients are available to the bacteria.

Additional pomegranate seed extract with its high content of ellagic acid has also shown in studies that it can inhibit the growth of Staphylococcus aureus and Clostridium prefringens, which, in addition to E.Coli bacteria, can also trigger bladder infections.
View full details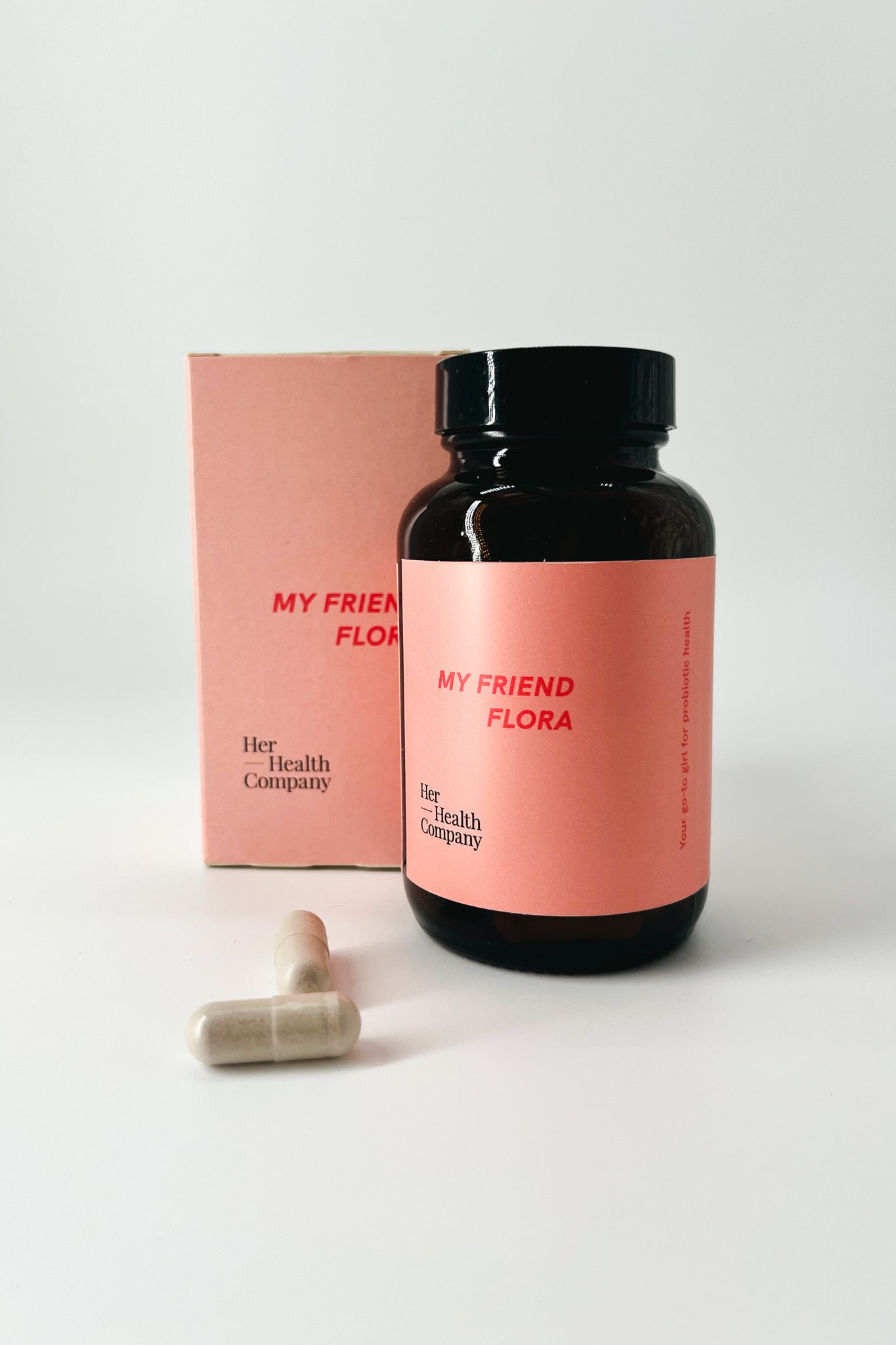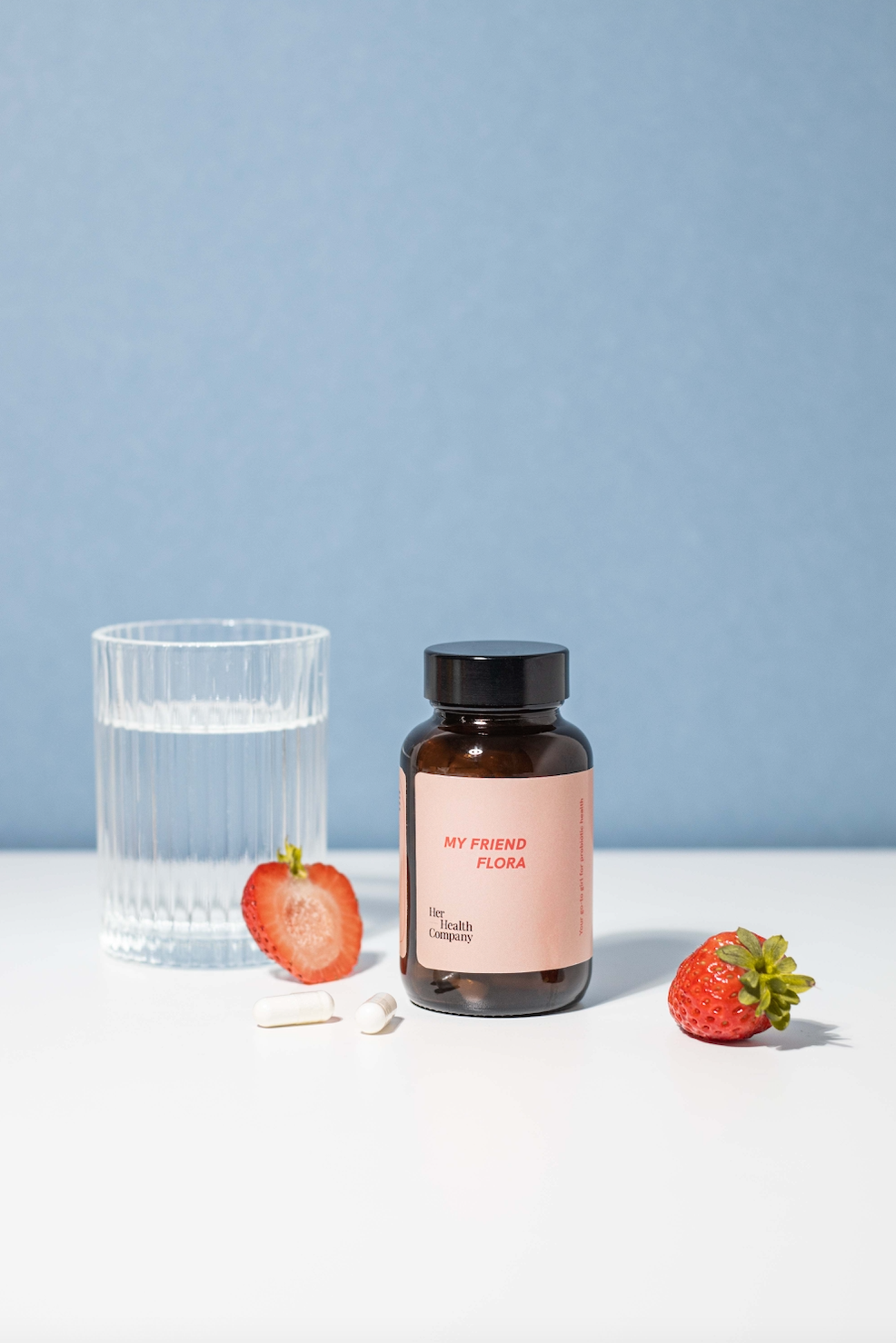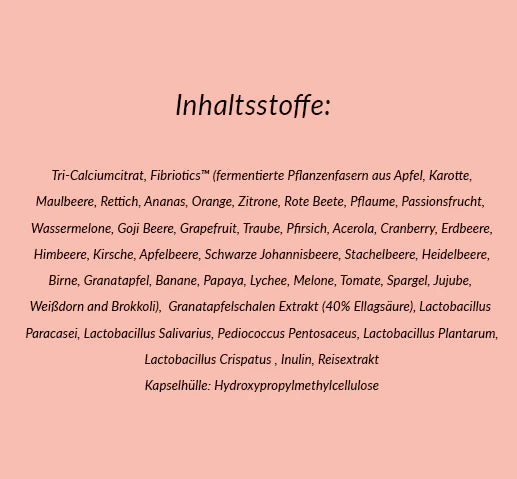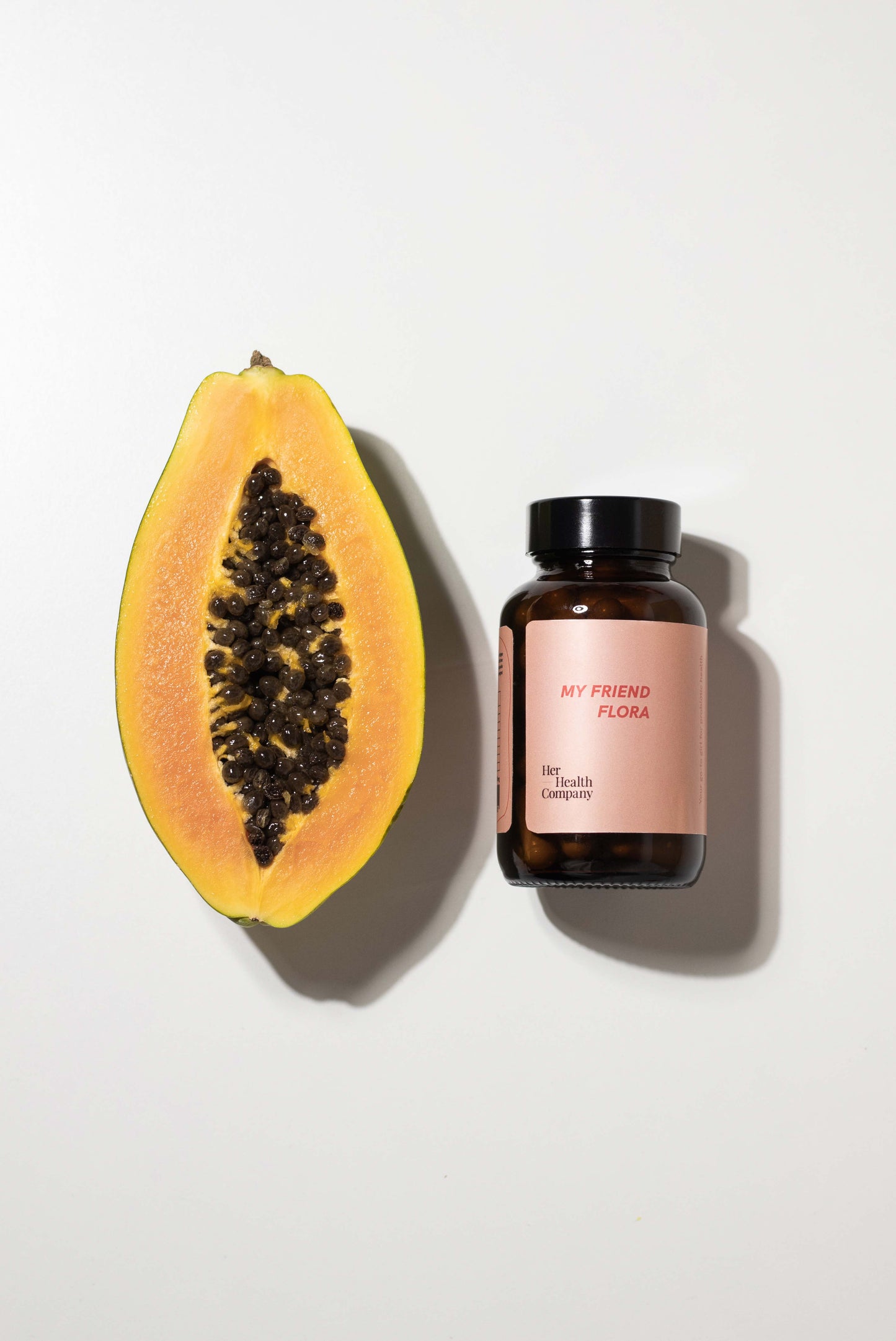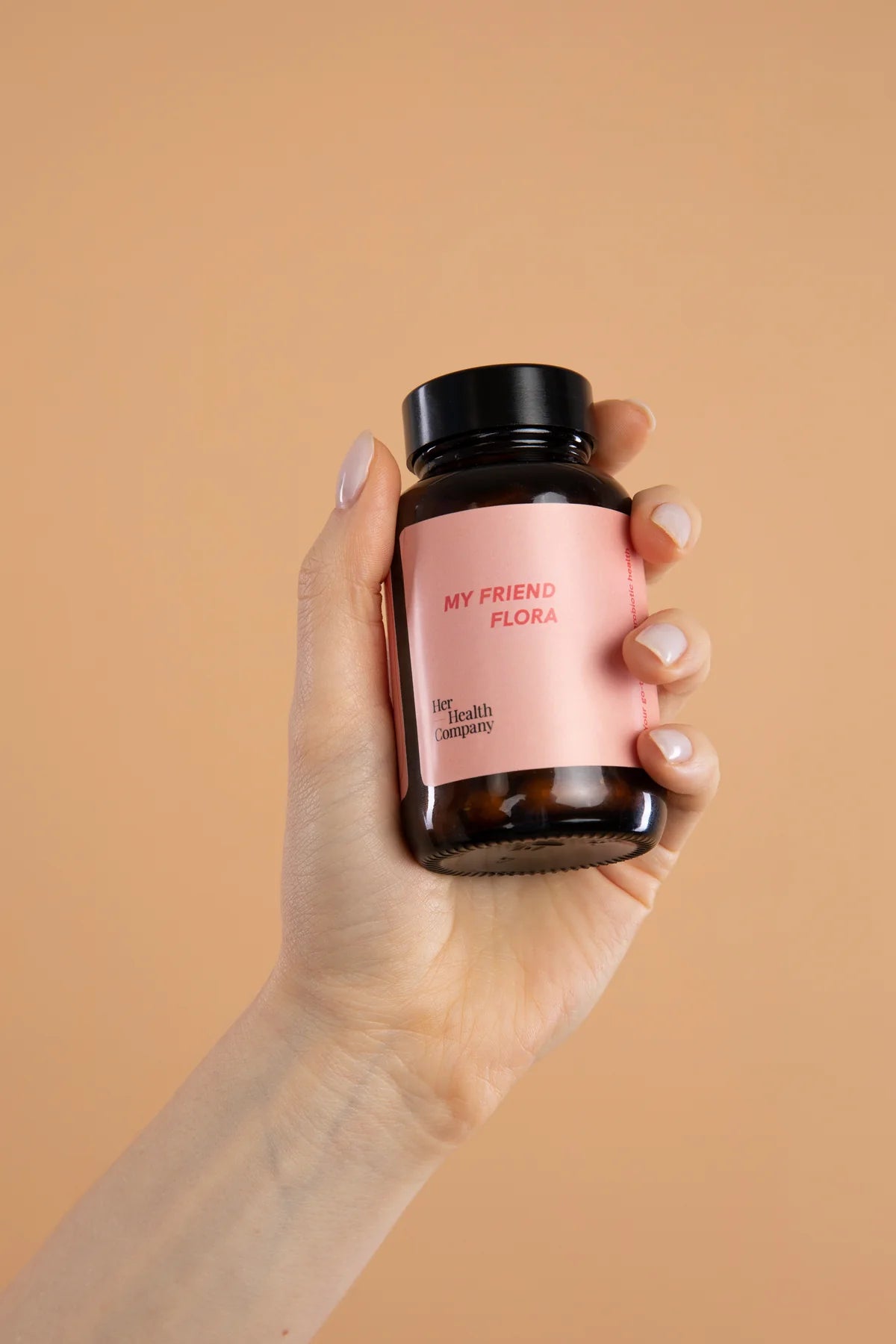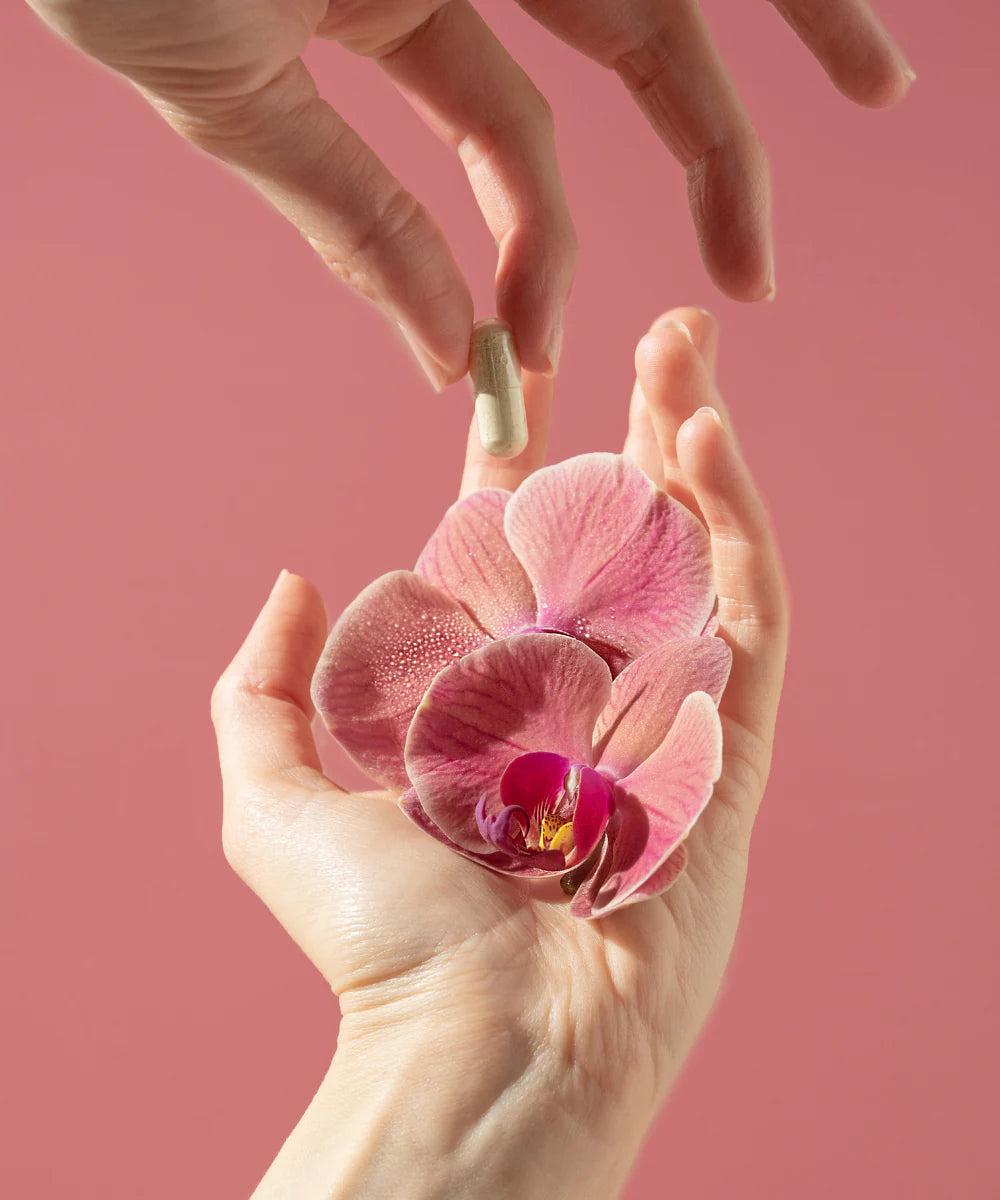 You would like more? We too!

Discover our most popular collections now.
This is how we send our packages
To Austria

Free from a purchase value of 100€. Otherwise 5€.

To Germany

Free from a purchase value of 100€. Otherwise €9.

To the EU (excl. Liechtenstein)

Depending on the EU country, between 10€ and 25€ shipping.
We pack as environmentally friendly as we can

We use 70% recycled and recyclable cardboard

and 80% recycled shipping bags

We try to send as few individual shipments as possible - for the sake of the environment ❤️