Her Health Company
Regular price
Sale price
€29,80 EUR
Unit price
per
Sale
Sold out
Wing Woman is your best friend and your partner in crime
Wing Woman is vegan, animal-free and additive-free. It is the ideal choice for anyone who wants to support their bladder health naturally. Wing Woman has been developed for both the prevention and supportive treatment of urinary tract infections (UTIs).

💚 Unique herbal complex: It contains a high dose of D-mannose, which neutralises inflammation-causing E. coli bacteria, as well as vitamin D2 and D3 to strengthen your bladder lining and immune system. In addition to D-mannose and vitamin D, Wing Woman also contains grapefruit seed extract and organic rosemary powder, which have antibacterial and antifungal properties.
📅 Application: With 120 capsules for 30 days (4 capsules per day), Wing Woman is suitable for both daily use and acute situations. Whether you are regularly or rarely affected by UTI, Wing Woman is the best way to give your body the support it needs.
🚨 Symptoms of UTI: burning during urination, cramps in the lower abdomen or back and more frequent urination. Wing Woman is suitable for anyone who wants to support the health of their bladder and vagina from time to time. However, a visit to the doctor is strongly recommended at the first symptoms.
*This product is a dietary supplement and is not intended to diagnose, treat, cure or prevent any disease. The information provided here is of a general nature and is not a substitute for the advice of a qualified medical professional.At the first sign of a urinary tract infection or other health problems, we strongly recommend consulting a health care professional.
Who is behind the product?
To Claire's profile
This is how their ingredients work:

D-Mannose is a sugar that is obtained from birch, among other things, but is not stored or metabolized by the body (so it has no calories!). Therefore, the body directs the D-Mannose to the kidneys and then the bladder immediately after it has been absorbed into the blood, where it can then develop its full effect. In the bladder, the D-mannose molecules combine with the FimH proteins on the outer shell of the E. coli bacteria so that they can no longer adhere to the bladder mucosa or to each other. So they are simply flushed out in the toilet.

If you have a bladder infection, your body needs a lot of vitamin D3 . This fat-soluble vitamin plays an important role in our immune system and helps reduce inflammation in the body. Vitamin D3 also promotes the formation of cathelicidin, an antimicrobial protein that helps the neutrophils (specialized immune cells) and macrophages (scavenger cells) in our immune system to eliminate bacteria. Our body can produce the "sun vitamin" itself through UVB radiation, but this amount is often not sufficient in the dark seasons and especially in the case of cystitis. Initial studies have shown that taking extra vitamin D3 can even reduce the risk of recurrent bladder infections.

Vitamin B2 (riboflavin) is one of the water-soluble vitamins. One of its functions is to protect our cells from oxidative stress. This means it helps protect lipids (e.g. in cell walls), DNA and proteins from free radicals. It also supports the normal function of the mucous membranes in our body, which are often the barrier to entry for bacteria.

Rosemary Powder : The essential oils in rosemary have been shown in studies to have antibacterial, antifungal, and anti-inflammatory effects. To offer you the best effectiveness, we use an organic rosemary powder and no rosemary extract. This is because powdered extracts are often dried at high temperatures, which means that the essential oils are lost.

According to studies, our grapefruit seed extract is particularly rich in bioflavonoids, which also have an antibacterial and antifungal effect on a wide range of bacterial species and fungi. The perfect complement to rosemary powder.
Ingredients

Ingredients: D-mannose, grapefruit seed extract (50% bioflavonoids), rosemary powder, vitamin D (cholecaciferol from lichen), vitamin B2 (riboflavin), rice extract

Vegetable capsule shell: Hydroxypropylmethylcellulose (HPMC)


per 4 capsules (%NRV*):

Vitamin D3 (cholecaciferol): 10 µg (200%)

Vitamin B2 (Riboflavin): 1.76 mg (125%)

D-Mannose: 540 mg (**)

Grapefruit seed extract (50% bioflavonoids): 100 mg (**)

Organic Rosemary Powder: 24.6 mg (**)


*Percentage of the nutrient reference values ​​according to Regulation (EU) No. 1169/2011

**No nutrient reference levels known
Caution !

Dietary supplements are not a substitute for a balanced and varied diet and a healthy lifestyle.
View full details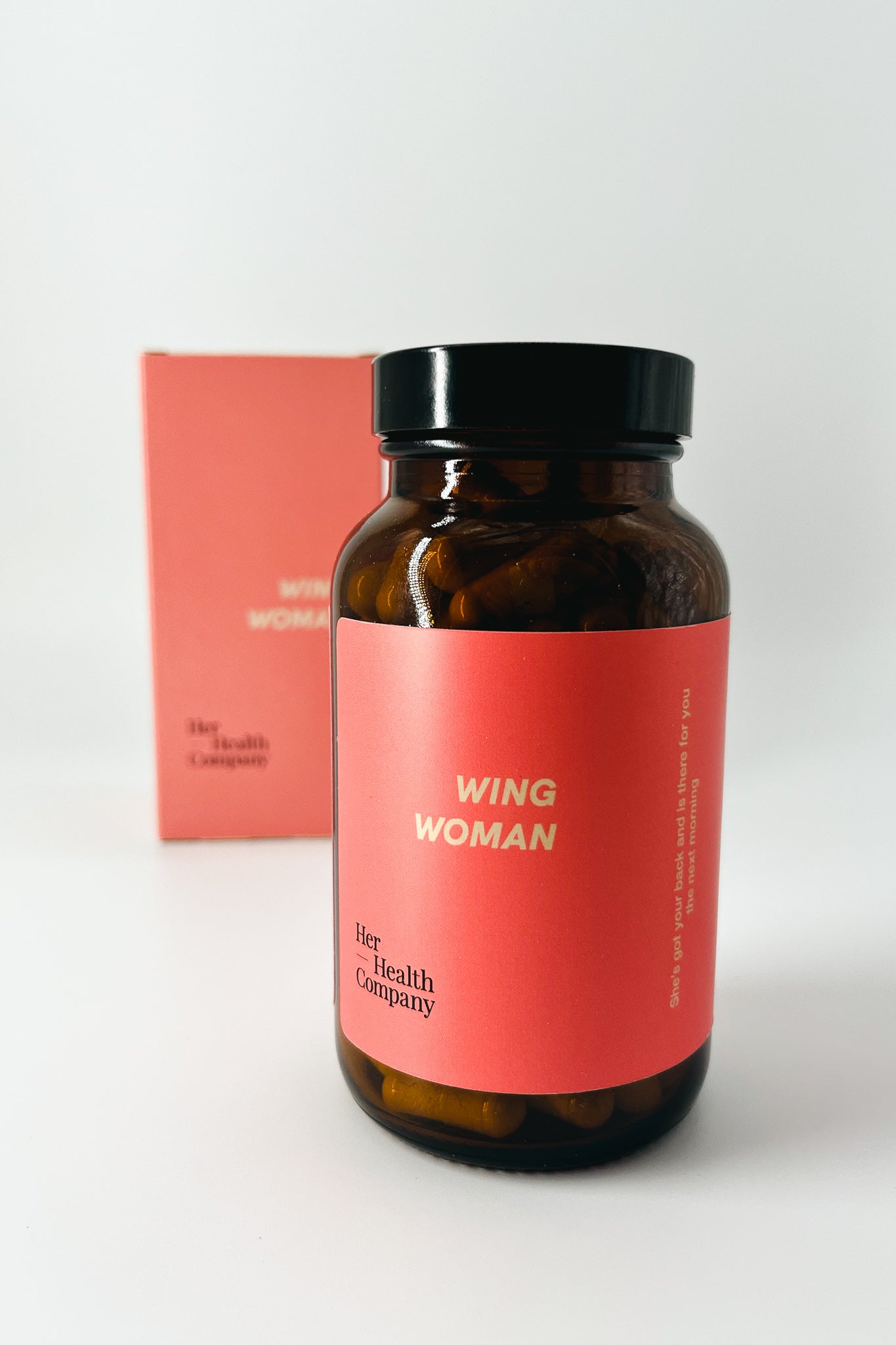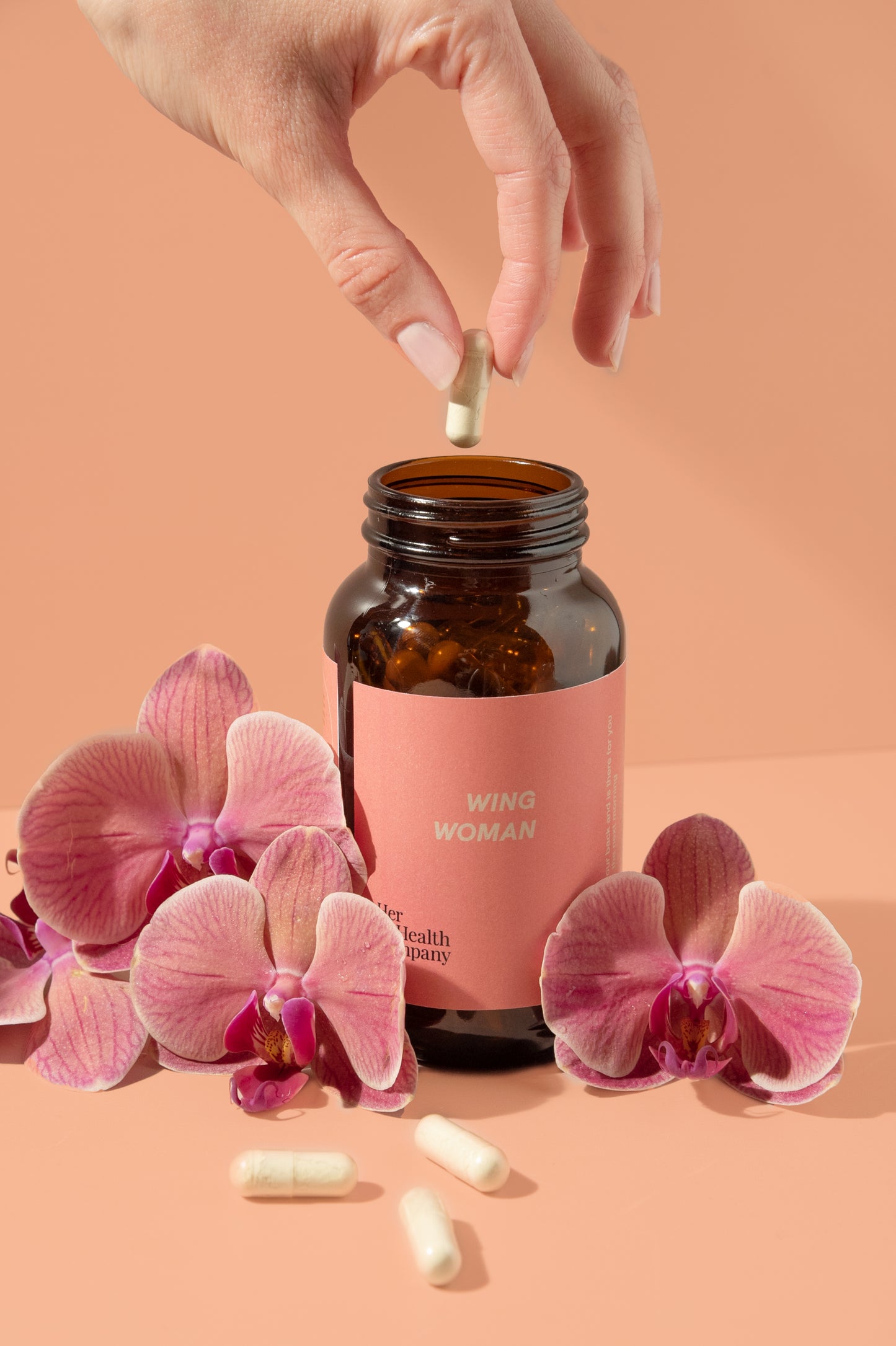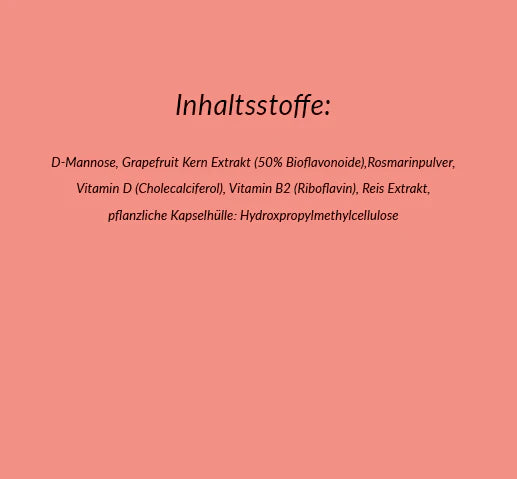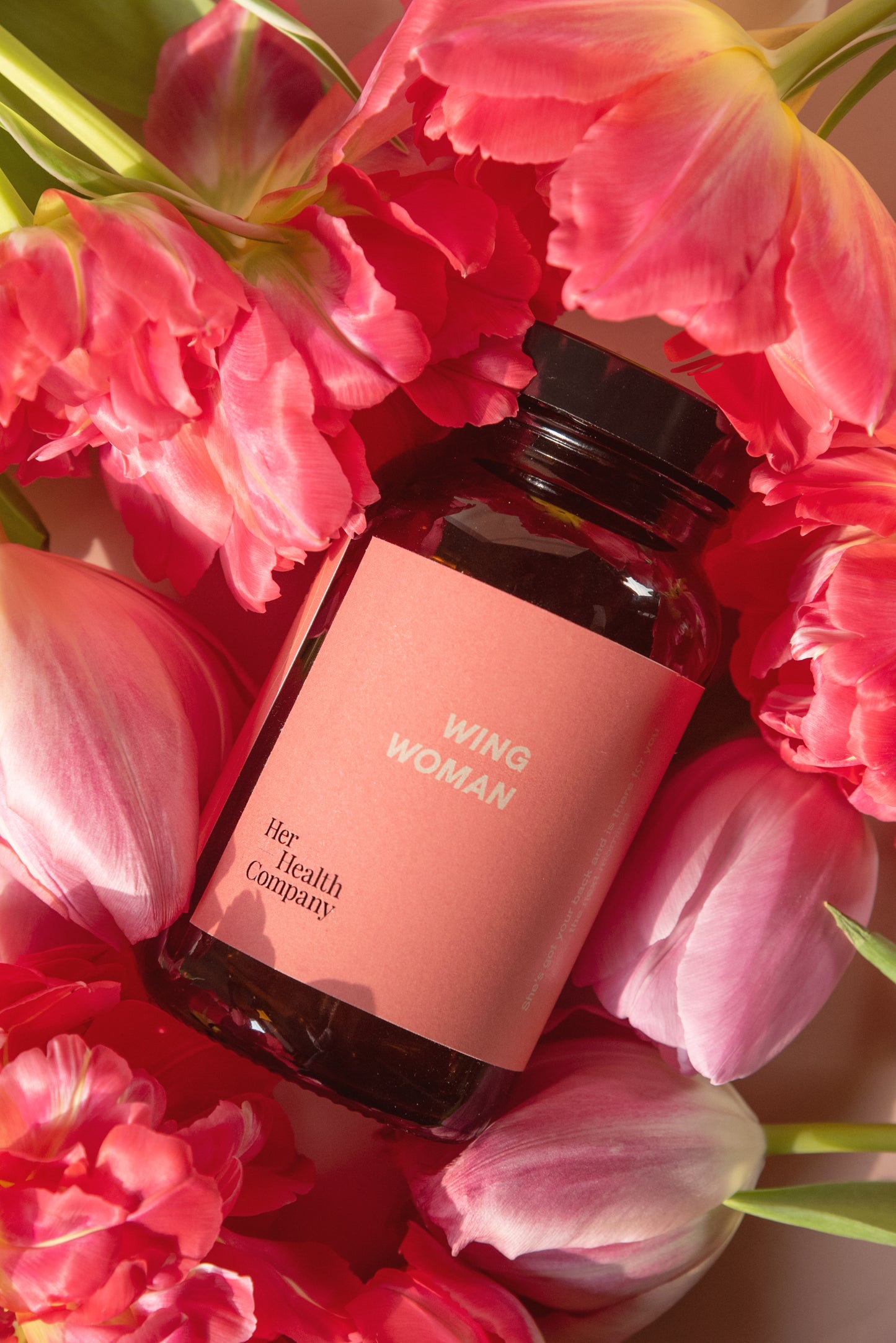 Tolles Produkt
Wie bei jedem Mal: Prompte Bearbeitung und rasche Lieferung. Qualitativ hochwertige Produkte.
Eine Freude, bei euch einzukaufen
You would like more? We too!

Discover our most popular collections now.
This is how we send our packages
To Austria

Free from a purchase value of 100€. Otherwise 5€.

To Germany

Free from a purchase value of 100€. Otherwise €9.

To the EU (excl. Liechtenstein)

Depending on the EU country, between 10€ and 25€ shipping.
We pack as environmentally friendly as we can

We use 70% recycled and recyclable cardboard

and 80% recycled shipping bags

We try to send as few individual shipments as possible - for the sake of the environment ❤️